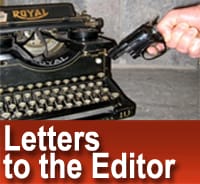 New Jersey –-(Ammoland.com)-There are two basic functions of government: ensuring people's rights and enforcing contracts.
That's it.
There's plenty of other things we now expect from our many layers of government, but at the heart of it that is what's most important.
One of the best protectorates of our rights is The United States Constitution and the first ten amendments, The Bill of Rights.
We live in New Jersey and unfortunately the constitution is not held in very high regard in this state.
Recently, The New Jersey Second Amendment Society took to protesting in front of state senator Stephen Sweeney's house. In the Heller Decision the supreme court stated that people have a fundamental right to own firearms for their own protection in their home, but stopped short of saying anything more. The NJ2AS feel New Jersey's gun laws need to allow people to carry firearms, on their person, like in the majority of this country allows. That may have stopped Carol Bowne from being stabbed to death and they hold Sweeney accountable.
Sweeney's responses were thuggish. He had police watch the protesters. He doused them in water from his lawn sprinklers. Then he crossed the line. Sweeney asked West Deptford township to ban protesting in residential areas. It wasn't an outright ban, but it was so restrictive that for all intents and purposes, they would not be allowed to protest in the same manner as before.
These actions show a complete disregard for people's rights. Even if we as a state are divided on the secondment amendment, the first one is very clear. People have a fundamental right to "the freedom of speech, or of the press; or the right of the people peaceably to assemble, and to petition the government for a redress of grievances." They were doing all three of those things at the same time!
Thankfully the overlooked third amendment still stands. I haven't had to host any soldiers in my house, although it does come up with police once in a while.
The fourth amendment is no better protected either. The federal government and NSA are constantly looking for new and innovative ways to spy on us. Does the state of New Jersey have any obligation to try to stop the federal government? Rush Holt became very vocal about this subject as he was leaving office. It's a shame he left, because his replacement seems much more quiet about it.
We pay this state, Stepehen Sweeney included, to protect our rights. All of our rights. They're not doing it. They don't get to pick and choose which ones count. We are not servants to them, they answer to us. If the elected officials we have in place will not ensure our rights then we need new elected officials.
-Steven J. Uccio
East Windsor Republican Town Council Candidate"