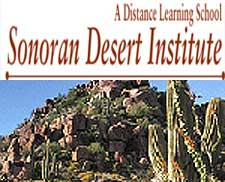 Scottsdale, AZ -(AmmoLand.com)- Sonoran Desert Institute (SDI), an industry leader in providing accredited and accelerated distance learning, will feature YouTube shooting sensation Hickok45 in this month's free webinar.
Hickok45, one of the most-watched gun enthusiasts in the country, will spend time with SDI Chair of Firearms Technology Zeke Stout to discuss anything and everything 1911 — from firearm history to caliber changes to personal favorites. SDI's free one-hour-long webinar will be on Tuesday, July 28, 2015, beginning at 8 p.m. EST. To register, go to:
"Hickok45's fun and informative videos on shooting and firearms have entertained millions of online gun enthusiasts, so we're very excited to welcome him as a guest in this month's SDI Webinar," says SDI Executive Director of Strategic Development Wes LeMay. "The 1911 is one of America's most popular and enduring handgun platforms, and we hope everyone joins Hickok45 and us for a great webinar."
With more than 1.5 million subscribers to his YouTube channel, Hickok45 is one of the nation's most-watched gun gurus. Hickok45 and his son, John, view and shoot firearms at his Tennessee 'compound.' His shooting videos are informational, entertaining and demonstrate a wide variety of featured firearms and shooting techniques.
Sonoran Desert Institute is an accredited distance learning school providing undergraduate degree and certificate programs in allied health, real estate and construction and firearms technology. Sonoran Desert Institute School of Firearms Technology offers a 32 semester-credit Advanced Gunsmithing Certificate and is the most complete gunsmith training program of its kind. The Associate of Science degree in Firearms Technology program prepares students for personal development and/or employment in the custom gun trade, from entry-level employees to small business owners. Students learn about custom firearms, stocks, rifles, handguns, shotguns, metal refinishing, ballistics, metal work and engraving, and business principles necessary to become a gunsmith. The Firearms Technology program requires 60 semester credit hours.
Sonoran Desert Institute offers high quality, rigorous educational programs with the convenience and flexibility of distance delivery. The school has been an innovator since its inception and is accredited by the Distance Education Accrediting Commission (DEAC). SDI educational programs are designed predominantly for adult learners, based on principles and practices of active self-learning, and feature one-on-one faculty class facilitation. Certain SDI programs are also approved for use of the G.I. Bill Education Program and other VA benefits.
To learn more about on the highly acclaimed distance learning programs at Sonoran Desert Institute, visit www.SDI.edu or call 800.336.8939.
About Sonoran Desert Institute 
Located in Scottsdale, Ariz., Sonoran Desert Institute is an accredited online school providing undergraduate degree and certificate programs in allied health, real estate and construction and firearms technology. SDI is dedicated to offering affordable, premium, distance-delivered career education that provides a labor market advantage to its graduates.
For more information on Sonoran Desert Institute, call 800.336.8939 or visit www.SDI.edu.