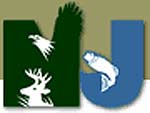 Trenton, NJ –-(Ammoland.com)- Explore Bowhunting is a free four-week course offered at Edwin B. Forsythe National Wildlife Refuge (Atlantic Co.) for those interested in learning outdoor skills required to hunt and harvest game animals.
This course uses NJDEP Division of Fish and Wildlife hunter education material as well as the Explore Bowhunting guide as references for the class, which will be provided.
The class will be held on August 2, 9, 16, and 23 from 9:00 a.m.-1:00 p.m. and attendance at all four classes is required.
To register for this class you must be at least 8 years of age and have taken the refuge basic archery class.
For kids under 10 years of age, the refuge will supply equipment. If students are 10 years of age or older and have their own equipment with a minimum draw weight of 35 pounds, they are eligible to take the NJ exam to receive their hunter education card required to buy an archery license.
Hunting is one of the foundational six priority public uses of the National Wildlife Refuge System along with Wildlife Observation, Wildlife Photography, Fishing, Environmental Education, and Interpretation, all of which are offered at Forsythe Refuge.
The class will be limited to 15 students and attendance at all four classes is required. To register for this course, email [email protected]
For more information visit the refuge's Facebook Event page at https://www.facebook.com/events/1454021504900753/ .