Game Code Amendments Comment Period
Send YOUR COMMENTS now, the antis are!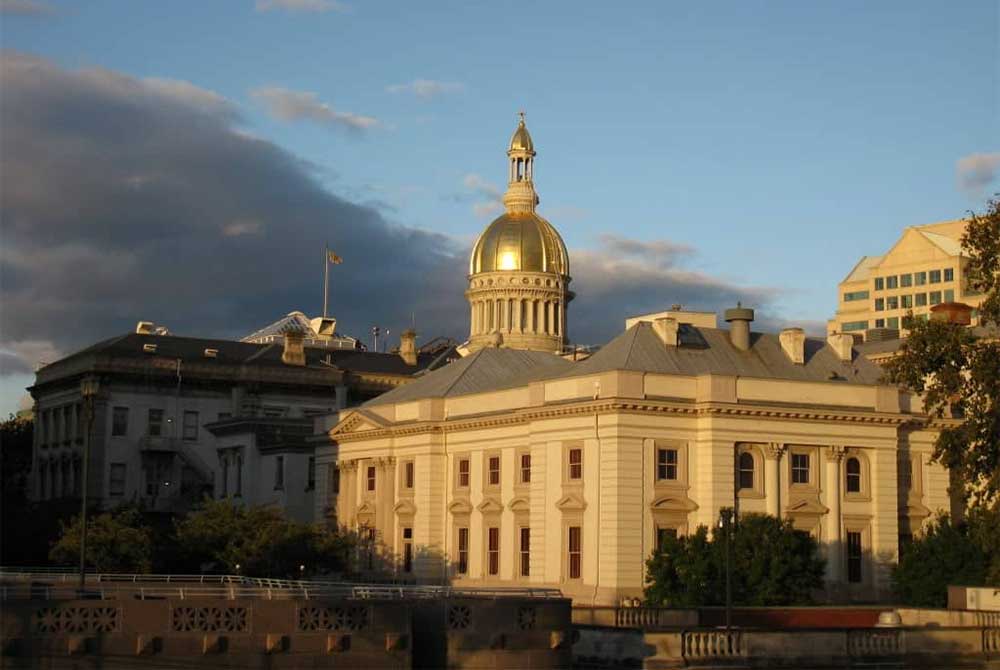 Trenton, NJ -(AmmoLand.com)- Don't allow emotional thinking and senseless ideology to be used as the basis for managing New Jersey's natural resources.
ATTENTION CONSERVATIONISTS: New Jersey Sierra Club, an organization that has publicly aligned itself with extremist animal rights factions in NJ has created an "Action Alert" site to encourage activists –around the world – to comment against the NJ DEP science-based policy allowing an additional week of bear hunting to manage New Jersey's expanding black bear population for purposes of public safety and to regulate cultural carrying capacity.
These activists do so without regard to last year's deadly mauling of Rutgers student, Darsh Patel, and this year's black bear biting of Officer Walter Michalski. Animal activists are prioritizing their personal agenda over public safety and ultimately the welfare of black bears.
NJOA has been a strong supporter of science-based conservation efforts to manage game populations. We encourage all New Jerseyans to do the same by commenting in support of the proposed game code amendments.
Don't allow New Jersey's natural resources to be managed by emotional thinking and senseless ideology.
Submit your comments at the NJ DEP site at the link the follows by July 17th.
Below are excerpts from the NJ Sierra action alert.
"Help stop this expansion by telling the DEP that we need better bear management, NOT more bear hunting!"
"New Jersey Sierra Club believes, as always, that these hunts are unwarranted, unfounded, and will not help to manage bears in the state of New Jersey. Taking twice as many bears is not the answer and will not reduce human-bear conflicts."
"We oppose this hunt and instead advocate for a useful bear management plan that will include public education on bear interactions including garbage disposal and protecting habitat."
See the new NJOA video! Click here: http://joinnjoa.org/ 
Members of NJOA Conservation Foundation

:
Saltwater & Freshwater Angling Organizations
Jersey Coast Angler Association
Trout Unlimited
NJ Beach Buggy Association
Hudson River Fishermen's Association
Reef Rescue
Greater Point Pleasant Charter Boat Association
Jersey Coast Shark Anglers
Beach Haven Marlin & Tuna Club
Hi-Mar Striper Club
Round Valley Trout Association
Berkeley Striper Club
Raritan Bay Anglers Club
Sandy Hook Bay Anglers
Saltwater Anglers of Bergen County
Hunting & Trapping Organizations
New Jersey State Federation of Sportsmen's Clubs (also "Fishing")
United Bowhunters of NJ
NJ Trappers Association
National Wild Turkey Federation
Ruffed Grouse Society
United Blood Trackers
Sunrise Rod and Gun Club (also "Fishing")
NJ Fur Harvesters
New Jersey Waterfowlers Association
Warren County Rod & Gun Club
Forestry Organizations
New Jersey Forestry Association
Society of American Foresters
Animal Welfare Organizations
National Animal Interest Alliance
Diving Organizations
NJ Council of Diving Clubs
Conservation, Political, Environmental Stewardship Organizations
New Jersey Outdoor Alliance
Anthony P. Mauro,
Sr Chairman
New Jersey Outdoor Alliance 
New Jersey Outdoor Alliance Conservation Foundation
New Jersey Outdoor Alliance Environmental Projects   
"Preservation through conservation"
JOIN NJOA:  http://www.njoutdooralliance.org/support/njoa.html
About NJOA
NJOA – The mission of New Jersey Outdoor Alliance is to serve as a grassroots coalition of outdoorsmen and outdoorswomen dedicated to environmental stewardship. We will champion the intrinsic value of natural resource conservation – including fishing, hunting and trapping, among opinion leaders and policy makers. We will support legislation, and those sponsoring legislation, that provides lasting ecological and social enrichment through sustainable use of the earth's resources.
For more information, visit: www.njoutdooralliance.org