by Dr. Mark Hendrickson

Grove City, PA –-(Ammoland.com)- A political science colleague sent me an article documenting President Obama's dismal economic record, and he asked me for added details and perspective.  Here goes:
True, economic growth under Obama has been sluggish, fitful, faltering, historically weak, etc. However, if you look at the charts in the article—especially the second and third—you can see that U.S. economic growth has been trending downward for several decades.
Conclusion: Our economic woes did not begin with Barack Obama. However, he has done nothing to reverse the trend; on the contrary, he has doubled down on the very policies that have hampered economic growth.
The headwinds opposing economic growth are generated by what Ronald Reagan referred to as "the government disease." No president has advocated, championed, and imposed more harmful government intervention than Barack Obama.
Here's a short list of those interventions:
1.) Government spending. Economists as far back as Adam Smith have noted that the true burden of government is what it spends, not what it taxes. When political decisions about where to allocate scarce economic resources supplant market decisions, production inevitably is diverted from the most highly valued needs to less valued things. Thus, less wealth is produced, economic growth is suboptimal, and the people are poorer than they otherwise would be.
While not having increased federal spending by as large a percentage as his predecessor, Obama undeniably has presided over more market-distorting government spending that any of his predecessors. To be fair, some of this spending was already baked into the cake—particularly the rising spending on Social Security and Medicare. Because federal entitlements operate on a "pay as you go" basis, these increasing expenditures to seniors do not consist of real economic returns on capital invested. Instead they transfer hundreds of billions of dollars from current workers to mostly retirees. Entitlement expenditures artificially inflate GDP and overstate the real wealth of the country, because those dollars represent purchasing power that does not arise from the production of actual goods or services.
2.) Rising debt. The greater the debt load, the more present income is diverted from present consumption to pay for past consumption. After a brief downturn following the 2008-9 financial crisis, total debt has risen by over 15 percent to a shade over $59 trillion, according to the Federal Reserve. Over half of the $7.35 trillion increased (some $4.84 trillion) is government debt stemming from Obama's budgets.
Obama's policy of encouraging and facilitating loans to college students has seen student debt soar to over $1 trillion with devastating economic consequences for the recipients. Young graduates struggling under the burden of debt have delayed marriage, child bearing, home buying, etc. In too many cases, college debt has stunted young American lives.
3.) Suffocating regulation. The Obama administration has burdened Americans with a record amount of federal regulation as measured by the number of new rules promulgated and pages in the Federal Register. The annual cost of the federal regulatory burden is now approximately $1.9 trillion (only nine countries' GDPs are larger). As reported in Investor's Business Daily, "the cost of enforcing federal economic regulations is … up 31 percent since Obama took office, and the 'Code of Federal Regulations' is 17,294 pages longer."
Furthermore, as noted by Obama's Council on Jobs and Competitiveness, the Sarbanes-Oxley law (which Obama inherited, but has not revised) and Dodd-Frank (which a Democratic Congress passed in 2010 with Obama's approval) have "placed significant burdens on the large number of small companies." Consequently, we are in the unusual and worrisome situation of businesses closing at a faster rate than they are opening, thereby shrinking employment opportunities and slowing economic growth.
4.) Tax policy. Business tax rates have remained unchanged under Obama, and that has had negative consequences in a world that has been shifting toward lower corporate profit taxes. By allowing the United States to have the highest corporate tax rate in the developed world, American businesses are migrating abroad via the corporate inversion maneuver.
5.) The war on work. While constantly professing concern for workers, Obama has consistently supported and implemented policies—ranging from a higher minimum wage to federal jobs programs to anti-business policies—that have shrunk the number of jobs (see the Labor Force Participation Rate). Obama's prize legislative achievement, the Affordable Care Act, has shrunk the number of hours worked (and consequently the amount of wealth created) by incentivizing employers to reduce the number of full-time jobs. According to David Stockman, the United States has two million fewer full-time workers now than it did in 2007.
Bottom line: President Obama's policies have crippled the American economy.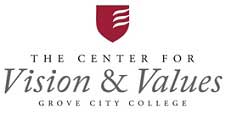 —Dr. Mark W. Hendrickson is an adjunct faculty member, economist, and fellow for economic and social policy with The Center for Vision & Values at Grove City College.