Species never appeared in Commonwealth in high numbers, and has been absent for years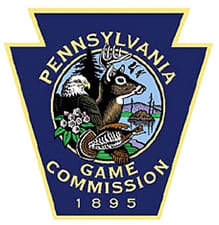 Pennsylvania  -(Ammoland.com)- The Pennsylvania Board of Game Commissioners today gave preliminary approval to a proposal to classify the Delmarva fox squirrel as an extirpated species in Pennsylvania.
At the same time, the commissioners voted preliminarily to identify the Allegheny woodrat as a species separate from the eastern woodrat.
One of three subspecies of fox squirrels listed in Pennsylvania, the Delmarva fox squirrel currently is listed as a state-endangered species. The Delmarva fox squirrel was considered present historically, but only a very limited portion of southeastern Pennsylvania. A reintroduction attempted in 1989 occurred with no documented survival past one year.
Suitable habitat for the species within its historic range is nonexistent, and no documented individuals have been recorded in the 25 years since the reintroduction effort was undertaken.
The mammal technical committee, a scientific advisory committee of the Pennsylvania Biological Survey, has voted to consider it as state extirpated, and to remove it from the list of state endangered mammals.
Across the species' core range in coastal portions of Delaware, Maryland and Virginia, it is considered stable and proposed to be removed from federal list of endangered species.
The second amendment updates the common name of the eastern woodrat in Pennsylvania to the Allegheny woodrat. Based upon genetic and morphological evidence, the eastern woodrat has been split into two species; the eastern and Allegheny woodrat.
Meanwhile, the Allegheny woodrat, which inhabits Pennsylvania, currently is considered a state-threatened species, but the Pennsylvania Code recognizes only the eastern woodrat, which is shown to be a separate subspecies. If the change is given final approval, the Allegheny woodrat would be placed on the state's threatened species list.