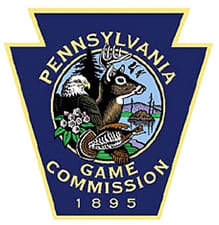 Pennsylvania  -(Ammoland.com)- The Pennsylvania Game Commission is seeking public input on its draft osprey recovery and management plan, which can be reviewed at the agency's website, www.pgc.state.pa.us.
Public comments on the plan will be accepted through Aug. 29, and can be sent by email to [email protected]; or by mail to Osprey Recovery and Management Plan, Pennsylvania Game Commission, 2001 Elmerton Avenue, Harrisburg, PA 17110-9797.
The plan can be accessed at both the Birding and Bird Conservation page and the Threatened and Endangered Species page at the Game Commission's website. Both pages can be found under the Wildlife tab on the website's homepage. From the pages, click on the link titled "Osprey Recovery and Management Plan," which is found near the top of each page.
Developed by biologists within the agency's Wildlife Diversity Division, the osprey recovery and management plan establishes management goals through 2025. The mission of this plan is to establish and maintain a stable population of breeding ospreys in Pennsylvania for current and future generations to enjoy. For recovery of its population, the plan sets a goal of at least 50 nesting pairs with at least four watershed-based population clusters of 10 pairs or more.  This goal was determined by comparing the amount of shallow water in Pennsylvania with states where the osprey recovery goals have been set, and in comparison with the bald eagle which was considered recovered with 150 active nesting pairs. The osprey is a fish-eating raptor strongly associated with the availability of shallow, still water. 
Based on the plan, if the goal is met for two consecutive surveys, a recommendation would be made to remove the osprey from the state's threatened species list, and reclassify its status as "recovered."
The plan also sets goals for the protection of ospreys, and educating the public about ospreys.
The osprey, which never was a common species in Pennsylvania or as widespread as the bald eagle, is one of the great success stories in wildlife conservation.
Before its population collapse due to DDT exposure, the osprey was reported in summer from 15 of the state's 67 counties and nests were confirmed only in Beaver, Bucks, Clarion, Delaware and possibly Wyoming counties.
The osprey was declared extirpated from Pennsylvania in 1982, but in 1985, when nesting ospreys returned, it was reclassified as endangered.
Then during a 17-year restoration effort, a total of 300 birds were released in Pennsylvania. In 1986 the first of these released birds nested successfully.
The population has continued to grow, and during the last survey period, 115 nests were found.
The plan calls for continued management activities to promote population growth and security for ospreys, exploring the relationship between breeding success and natural and human-modified habitat characteristics, ensuring effective maintenance and enhancement of artificial nesting sites, and promoting education of the general public about the osprey and its habitat in Pennsylvania.