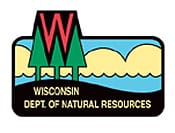 Wisconsin -(Ammoland.com)- Ron Bruch of Oshkosh, Wis. and Tony Grabski of Blue Mounds, Wis. have been appointed to the Sporting Heritage Council by the Wisconsin Natural Resources Board.
These newly appointed positions are two of five positions appointed by the board. Each board appointment represents distinct interests, including deer hunting, bear hunting, bird hunting, angling and furbearer hunting or trapping. Bruch will represent angler interests, while Grabski will represent deer hunting interests.
"These appointees will add a wealth of creative ideas to the recruitment and retention of sportswomen and sportsmen around the State of Wisconsin," said Preston Cole, Natural Resources Board chair.
The council, established in 2011, advises the NRB Governor Scott Walker and the State Legislature on fishing, hunting and trapping issues. The group mainly focuses on recruitment, retention and increased access to resources and outdoor opportunities.
The council consists of 12 appointees in total, including the DNR secretary (or designee); one member appointed by the governor; two members of the Assembly; two members of the Senate; one member appointed by the Wisconsin Conservation Congress executive committee and the remaining five members appointed by the Natural Resources Board.
The two new appointments are effective immediately and will run through July 1, 2018. Members can be re-appointed.
For more information regarding the council, visit the department website,dnr.wi.gov, and search keywords "sporting heritage council."