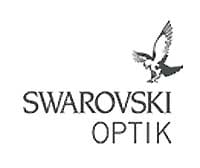 Cranston, Rhode Island –-(Ammoland.com)- SWAROVSKI OPTIK NORTH AMERICA, a subsidiary of the Austrian-based company, announces the release of the PA-i6 Adapter for the iPhone* 6.
Digiscoping your favorite subject or landscape is now possible using your iPhone 6.
Use this adapter to turn your long range optical devices into telephoto zoom lenses in a single motion.
The adapter from SWAROVSKI OPTIK will be available from retailers beginning August 2015.
The new PA-i6 allows you to quickly and effortlessly assemble the adapter and relevant eyepiece to an iPhone®* 6 as you have in the past with the iPhone* 5 versions. The PA-i5 Adapter Rings can also be used with the new PA-i6 Adapter body. If the adapter ring is removed after digiscoping, the remaining aluminum frame provides protection for your iPhone* in everyday use.
Flexible Combination Options
Adapter rings are available for the following SWAROVSKI OPTIK spotting scopes and binoculars: CL Companion, EL family, (32, 42, 50), new SLC family (42, 56), EL Range, ATX/STX, ATS/STS, ATM/STM & STR.
Clay Taylor, Naturalist Sales Manager for SWAROVSKI OPTIK NORTH AMERICA, said, "I am seeing widespread use of the iPhone* 6 model amongst consumers here in North America, so the new SWAROVSKI OPTIK PA-i6 Digiscoping Adapter gives them the opportunity to use their new phones to take amazing photographs through most SWAROVSKI OPTIK binocular and spotting scope models. This new adapter combined with the larger screen will take your digiscoping to the next level."