Chattanooga, TN – -(Ammoland.com)- Only days after AmmoLand Shooting Sports News interviewed with 2016 presidential candidate Donald Trump, on the vulnerability of U.S. Servicemen being disarmed by misguided gun control polices, four Marines are cut down by a domestic terrorist.
The terrorist attack started at 10:45am in Chattanooga Tennessee when a well armed gunman, opened fire on a Marine Recruiting location. Then proceeded to the U.S. Naval Reserve Center on Amnicola Highway, about 11am, where the four marines were killed.  The gunman was also killed. No details on who or what his motives were, have yet been released.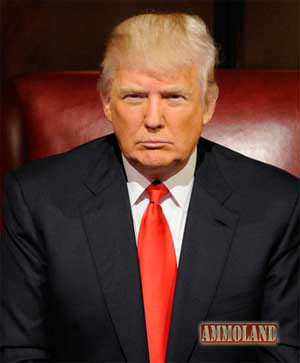 Donald Trump when recently asked about the deadly "Gun Free" policies at our American Military bases he stated;
"As Commander-in-Chief, I would mandate that soldiers remain armed and on alert at our military bases.

President Clinton never should have passed a ban on soldiers being able to protect themselves on bases. America's Armed Forces will be armed.

They will be able to defend themselves against terrorists. Our brave soldiers should not be at risk because of policy created by civilian leadership. Political correctness has no place in this debate."
These Gun Free Killing zones have left our highly trained war fighters defenseless against mass murderers and terrorist and needs to be changed.
As our friend John Farnam at Defense Training International says "Keep your head up. Maintain your options. Stay dangerous!"