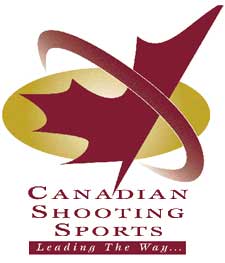 Many Canadians know the Beasley Brothers, creators of the television show Canada in the Rough, as decent, hardworking farm boys from Ontario. What many don't know is this: while their show is aired in 27 countries overseas and nationally in the United States, these home-grown Canadian boys cannot find a major Canadian television network willing to sell them airtime for their immensely popular show.
Why you ask? The answer is simple: Canada in the Rough shows hunting and firearms ownership in a positive light.
Their show ran on Global TV for eight years until the day Keith Beasley received a telephone call from a Global network executive telling him that the network would no longer sell him airtime for Canada in the Rough. Despite outranking its closest competitor by orders of magnitude, the show would no longer air on that network.
It took some time, but eventually Keith and his brothers learned why:
"It had nothing to do with ratings, and it had nothing to do with what we were. It had everything to do with our content. Our content was guns and hunting. And just like that, the Canadian hunting landscape changed on a dime, and we've never recovered from it."
According to the head honchos at the big Canadian network, hunting is politically incorrect, and Global TV no longer had the courage to continue televising this Canadian outdoor heritage activity.
You can imagine the Beasley Brothers' shock and dismay. One day they are the producers of an immensely popular television show; the next day, they are seemingly bums on the street without a home. And all of this happened because they dare to show hunting in a positive and ethical light on television.
For many that would be the end of the road. Your passion crushed, you would move on to the next phase of life – whatever that might be. Thankfully, the Beasley Brothers aren't those kind of people.
Instead, they were determined that Global TV's short-sightedness and cowardice would not be the end of their dreams. They were equally determined that this would not be the end of their promotion of hunting – a proud tradition in Canada and part of our national heritage.
Keith Beasley: "Sun [News Network] … when that happened, reached out to us and offered us a helping hand to get us up and without Sun, I don't know if we would have made it, to be honest. But Sun is no longer here, and we're back in a fight to find networks that will air hunting and guns."
The Beasley Brothers became more determined than ever to keep their vision and their promotion of our Canadian heritage activities alive. They found distributors in Europe. They found distributors in Australia. They even landed a distributor in the United States where Ontario Tourism is one of the major sponsors!
Despite the valued assistance of Brian Burk, President of Hockey Operations for the Calgary Flames, the Beasley Brothers still cannot find a Canadian television network willing to sell them airtime for their 100% Canadian content television show.
Keith Beasley: "I met with TSN this year, I met with SportsNet. Two obvious national carriers that should … represent us, that should let us air nationally. They won't touch us. Why won't they touch us? I mean soccer's pretty dang boring, but it's bigger than us. I get that. But darts is there. Everything outdoors is there. Fishing is even there, but they won't touch hunting. Why? Because they're afraid.
Why won't Tim Hortons sponsor my show? Because every hunter on his way to the duck blind … what does he do? Find me a hunter that doesn't stop at Tim Hortons at 4 a.m. in the morning on the way to the duck blind in November. Why won't they sponsor me? One reason: because they're afraid of the public reaction."
Keith Beasley makes a very valid point, both for the networks and Tim Hortons. They are both natural fits for his show, yet they will not touch him even with the proverbial ten-foot pole.
The Canadian Radio-television and Telecommunications Commission (CRTC) dropped the Canadian content requirement for television stations to operate in Canada, further hurting their chances. In March of 2015, the CRTC announced it had dropped the Canadian content requirement for non-prime-time hours from 55 percent to zero. That's right: ZERO.
This same CRTC that says pornography MUST be aired on Canadian television, says the Beasley Brothers cannot get their Canadian hunting show – a recognized national heritage activity – on the air.
While millions of Canadians hunt to feed their families each and every year, the Beasley Brothers are ostracized by the Canadian media for showing our birthright in a positive light.
Do you want to do something to help keep our great hunting heritage alive? Write a letter to the following companies expressing your gratitude for their sponsorship of Canada in the Rough. Without the dedicated support of these companies, the Beasley Brothers could not keep their show alive. Even with them, it's still hard. But it is doable – for now.
Rocky Boots: https://www.rockyboots.com/contactus
Beretta Shotguns: http://www.beretta.com/en/
Steiner Canada: http://www.steiner-optics.com/contact-us
Stoeger Canada: https://www.stoegercanada.ca/consumer/AboutUs/ContactUs
Sako Precision Rifles: http://www.sako.fi/
Yamaha Off-Road Vehicles: https://www.yamaha-motor.ca/our_company/contact_us.php
Federal Premium Ammunition: http://www.federalpremium.com/company/contact_us.aspx
Bass Pro Shops: http://www.basspro.com/
Elite Archery: http://www.elitearchery.com/contact/
Excalibur Crossbows: http://www.excaliburcrossbow.com/content/contact
RealTree Outdoors: http://www.realtree.com/contact
Ram Trucks: http://www.fcacanada.ca/en/contact_us.php
Ontario Tourism: http://www.ontariotravel.net/en/plan/contact-us
As Keith Beasley said to us: "If not you … Who? If not now … When? If not here … Where?"
It's up to each of us individually to ensure that companies championing our hunting heritage be told we appreciate them and their support. It's a simple gesture, but a critical one. Supporting these companies is a no-brainer when they defend and promote our proud hunting heritage so faithfully.
Then write a letter to the following television networks and politely request that they carry Canada in the Rough on their network. Explain that Canada In The Rough is 100% Canadian content and that hunting is designated as a heritage activity in Canada. It's in their best interests to support Canada's rich outdoor heritage.
It's equally critical that Canada's national television networks know we want to see our outdoor heritage activities on the airwaves. If they hear from enough of us, perhaps they will see the light. Send the message that hunters are not barbarians, but ethical Canadians who feed their families with what we harvest – and that we harvest this food humanely.
SportsNet: http://www.sportsnet.ca/contact-us/
TSN: http://www.tsn.ca/tsn-ca-help-page-contact-us-1.102493
CityTV: http://www.citytv.com/toronto/contact-us/
CBC: http://www.cbc.ca/connects/help/?goto=.contact-box
CTV: http://www.ctv.ca/About/Corporate-Info/Contact-Us.aspx
Global: http://www.globaltv.com/faq/#contact
Hunting is a legitimate outdoor heritage activity. Bill C-501, an Act respecting a National Hunting, Trapping and Fishing Heritage Day, was passed into law in 2014. September 2015 will be the first time Canadians will celebrate our hunting heritage on a national scale.
A big THANK YOU to Keith Beasley for making a presentation at the Canadian Shooting Sports Association's 2015 Annual General Meeting. He is arguably the most humble, genuine and honest presenter of hunting we've ever met.
If you would like to listen to Keith's entire presentation at the CSSA Annual General Meeting, please visit this link: http://s3.amazonaws.com/CSSA/Audio/CSSA-AGM-Presentation-by-Keith-Beasley-Canada-in-the-Rough-FINAL.mp3