The popular Sparta Rod and Gun Club is set to welcome the Rinehart R100 on July 25th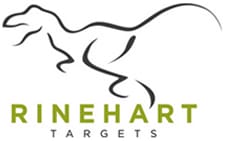 Janesville, WI -(AmmoLand.com)- The Rinehart R100 is headed to Sparta, Wisconsin this week for what is certain to be one of the top events of 2015.
The beautiful Sparta Rod & Gun Club will play host to the R100 on July 25th and 26th. This is an event you won't want to miss so grab your bow and quiver and we will see you in Sparta.
"Year after year the Sparta Rod & Gun Club helps us immensely to put on one of our best events of the season," stated James McGovern, President of Rinehart Targets. "For those looking to attend the R100 before the conclusion of the 2015 season, this location is a fantastic option."
At the Rinehart R100, participants have the option to shoot 50 or 100 Rinehart targets ranging from life-size giraffe's to pesky mosquitos. This two day event welcomes anyone with a passion for the outdoors and archery.
Archers of all levels and ages can experience the best and most unique 3D targets in the world within a fun and exciting setting at the Rinehart R100. Pre-registration for the Sparta, Wisconsin event is available through Wednesday, July 22nd at 8:00pm EST. You may also register in person on the Saturday or Sunday of the event.
For more information and pre-registration follow: http://www.r100.org.
About the Rinehart R100
Since 2003 the Rinehart R100 has been providing archery lovers with an event designed for participants of all levels and ages. Like Rinehart Targets Co., the event is focused on family fun and introducing new shooters to the great sport of archery. The combination of fantastic venues and an opportunity to spend a day finding the ten ring of "The Best Archery Targets in the World" makes this event a must for all outdoor enthusiasts, young and old.
For more information, visit: http://www.r100.org.