Starting in South Dakota, the R100 will finish the 2015 season with 5 events in the Midwest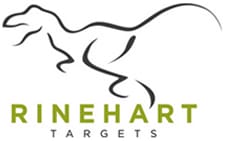 Janesville, WI -(AmmoLand.com)- In just a few days Rinehart Targets and the Rinehart R100 will arrive in Yankton, South Dakota for this weekend's highly anticipated event.
The Rinehart R100 will take place at NFAA Easton Complex in Yankton on July 18th and 19th. As final preparations are made, the excitement level around the complex is building.
Archers of all levels and ages are encouraged to come out and experience the best 3D archery targets in the world. The Rinehart R100 offers a fun and exciting day that all archery lovers are sure to enjoy. Where else do you need a ladder to remove your arrow from the insert of a life-size giraffe target!
Pre-registration for the Yankton, South Dakota event is available through Wednesday, July 15th at 8:00pm EST. You may also register in person on the Saturday or Sunday of the event. We highly encourage the entire family to come out together and experience what the R100 has to offer.
For more information and pre-registration follow: http://www.r100.org.
About the Rinehart R100
Since 2003 the Rinehart R100 has been providing archery lovers with an event designed for participants of all levels and ages. Like Rinehart Targets Co., the event is focused on family fun and introducing new shooters to the great sport of archery. The combination of fantastic venues and an opportunity to spend a day finding the ten ring of "The Best Archery Targets in the World" makes this event a must for all outdoor enthusiasts, young and old.
For more information, visit: http://www.r100.org.