All New Episode Airs This Saturday
Monroe, LA -(AmmoLand.com)- Mojo takes their annual teal trip to Texas to hunt with Steve Biggers owner of Rocky Creek Retrievers.
As always, Steve has got the Teal and this year's hunt looks to be a good one. Also, the guys take to an El Campo dove field for an afternoon dove shoot. Along on the hunt is Hannah Hughes who will be sure to keep the blind entertaining..
Preview:
New episodes premiere Saturdays at 3:30 pm ET on The Sportsman Channel (DISH 395, DIRECTV 605) in the U.S. and Mondays at 1:30 PM ET on Wild TV in Canada.
Broadcast Schedule for MOJO TV on the Sportsman Channel:
Saturday – 3:30 PM ET
Thursday – 5:30 AM ET
Thursday – 11:30 AM ET
Like us on Facebook: http://on.fb.me/1d17CoO
Follow Us on Twitter: http://bit.ly/1djuWCH
Subscribe to our Youtube Channel: http://bit.ly/1ahE2OZ
Sign up for our Mailing List: http://bit.ly/mojo-email-signup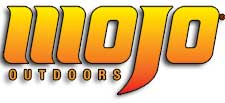 About MOJO Outdoors
MOJO has long been recognized as the World Leader in Motion Decoys and progressed as the leader in All Decoys. Today, MOJO is a company unsurpassed in bringing a wide variety of innovative outdoor products to the market that revolutionizes the outdoor experience.
See more at http://www.mojooutdoors.com