Firm's Largest Grant in Oklahoma and Northwest Arkansas Region for 2015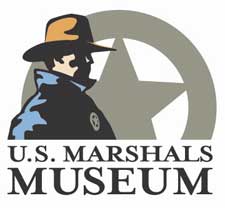 Fort Smith, AR -(AmmoLand.com)- The U.S. Marshals Museum this week announced it has received a $25,000 gift from Wells Fargo Advisors – the firm's largest grant in the Oklahoma and Northwest Arkansas region for 2015.
A portion of the grant will be used to sponsor the museum's Descendants Day, which is scheduled for July 25 in Fort Smith.
"We're grateful for Wells Fargo's support of the museum and its continued investment in the Fort Smith community," said Jim Dunn, president and CEO of the museum. "Wells Fargo has a long history with the U.S. Marshals Service, and we look forward to a continued partnership with the organization as we move forward in building the institution."
Co-hosted by the Fort Smith National Historic Site, the 2015 Descendants Day drop-in event will give community members an opportunity to share their artifacts, documents, photographs and stories with the future U.S. Marshal Museum. The free event will be held at Frisco Station at the foot of the Garrison Avenue Bridge on July 25 from 10 a.m. to 4 p.m.
"The museum is such a natural fit considering our company's longstanding history with the marshals," said Wells Fargo Advisors' Robert O'Neal, who serves as branch manager of Wells Fargo Advisors in Fort Smith. "We're proud to support the museum's efforts to obtain more artifacts and stories through Descendants Day."
The Fort Smith branch of Wells Fargo Advisors is part of the Oklahoma and Northwest Arkansas Complex, which includes 15 branch locations and more than 130 financial advisors. Wells Fargo has five branches in the northwest Arkansas region, including Fort Smith, Fayetteville, Rogers, Springdale and Berryville.
The gift to the U.S. Marshals Museum is part of the Wells Fargo Community Affairs program, which invests in local community efforts such as financial education, healthy aging, arts and culture and workforce development.
About the U.S. Marshals Museum
The future U.S. Marshals Museum will be a national museum located on the riverfront in Fort Smith, Ark. Museum plans include three permanent exhibit galleries, a temporary exhibit gallery, the Samuel M. Sicard Hall of Honor and a National Learning Center. The museum will tell the more than 225 year story of the U.S. Marshals Service, the oldest law enforcement agency in the United States, and honor the sacrifice of marshals killed in the line of duty.
For more information, visit usmarshalsmuseum.org.
About Wells Fargo Advisors
Wells Fargo Advisors is one of the nation's premier financial services firms serving and advising clients nationwide through more than 15,000 Financial Advisors. (Data is a combination of Wells Fargo Advisors, LLC; Wells Fargo Advisors Financial Network, LLC; and First Clearing, LLC.) Wells Fargo Advisors work with clients to understand their needs and life goals and then help them develop individual investment plans and investment portfolios that are easy to understand and monitor.
For more information, visit wellsfargoadvisors.com.