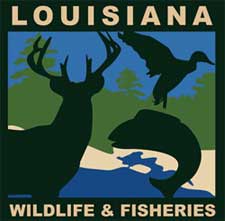 Louisiana  -(Ammoland.com)- The Louisiana Department of Wildlife and Fisheries (LDWF) announced today that the property known as Union Wildlife Management Area (WMA) will no longer be part of the department's WMA program, effective July 1, 2015.
LDWF has decided to conclude the long-term lease with Plum Creek Timber Company on approximately 10,000 acres in Union Parish, focusing instead on supporting wildlife management efforts in other WMAs within the LDWF system.
"LDWF will continue to pursue opportunities on properties that facilitate wildlife habitat management while providing quality outdoor recreation options for the public," said Steve Smith, LDWF WMA program manager. "Those resources previously utilized on this area will be redirected in a manner through which they can be best utilized within the WMA system for conservation and public use."
For many years, Plum Creek provided hunting access on this WMA in northeast Louisiana.  The company will now offer these lands for lease to individuals or hunting clubs.  Additional information about recreational leasing opportunities is available at www.plumcreek.com/recreation.
Plum Creek is among the largest and most geographically diverse private landowners in the United States with timberlands in 19 states, and wood products mills in the Northwest, managing lands using sustainable practices to benefit Plum Creek's many stakeholders. Plum Creek employees work together to serve as stewards of the environment, make wood products for everyday use, and build strong communities to create shareholder value. For more information, please visit www.plumcreek.com.
The Department of Wildlife and Fisheries is charged with managing and protecting Louisiana's abundant natural resources. For more information, visit us at www.wlf.louisiana.gov on Facebook at www.facebook.com/ldwffb or follow us on Twitter @LDWF.
For more information, contact Steve Smith at 225-765-2359 or 318-487-5885, or [email protected]