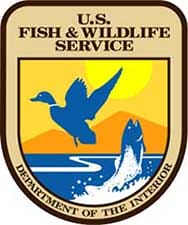 Washington, DC -(AmmoLand.com)- The U.S. Fish and Wildlife Service today announced it will continue to deny import of African elephant sport-hunted trophies taken from Tanzania into the United States in 2015.
The Service made a similar finding for calendar year 2014. The Service's decision is based on the current situation on the ground in Tanzania, including questionable management practices, a lack of effective law enforcement, and weak governance, which have resulted in uncontrolled poaching and catastrophic population declines of African elephants.
Unless additional information is received that indicates an improved situation for elephants in Tanzania such that the required findings could be made, applications to import an elephant sport-hunted trophy would be denied in 2015 and future years.
Recent population estimates from a country-wide aerial survey show Tanzania's elephant population has declined by nearly 60 percent since 2005. In light of the current situation, the Service is unable to make positive findings required under the Convention on International Trade in Endangered Species of Wild Fauna and Flora (CITES) and the Endangered Species Act to allow import of elephant trophies from Tanzania. Additional killing of elephants in Tanzania, even if legal, is not sustainable and is not currently enhancing the survival of the species.
Legal, well-regulated sport hunting, as part of a sound management program, can benefit the conservation of listed species by providing incentives to local communities to conserve the species and by putting much-needed revenue back into conservation.
For more information, please visit http://www.fws.gov/international/pdf.
About U.S. Fish and Wildlife Service
The mission of the U.S. Fish and Wildlife Service is working with others to conserve, protect, and enhance fish, wildlife, plants, and their habitats for the continuing benefit of the American people. We are both a leader and trusted partner in fish and wildlife conservation, known for our scientific excellence, stewardship of lands and natural resources, dedicated professionals, and commitment to public service. Connect with our Facebook page, follow our tweets, watch our YouTube Channel and download photos from our Flickr page.
For more information on our work and the people who make it happen, visit http://www.fws.gov/.