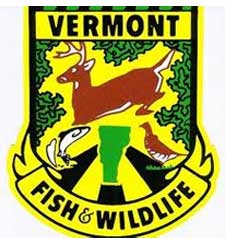 Vermont -(Ammoland.com)- Monarch butterflies are in decline nationwide, and may be approaching dangerously low levels.
Monarchs have declined nearly 80% in the 21 years researchers have been monitoring their wintering populations, from a high of up to one billion butterflies in the 1990s to roughly 56 million today, according to a recent report from the Xerces Society.
But according to Mark Ferguson, a biologist for the Vermont Fish & Wildlife Department, Vermont may play an important role in the continued efforts at monarch conservation.
"Vermont's meadows and old fields provide habitat for milkweed, which is a critical food source for monarchs," said Ferguson.  "In contrast, increasing levels of herbicide use in large-scale agriculture in the Midwest appear to have greatly reduced the abundance of milkweed in that part of the country, which historically produced half of the monarchs in eastern North America."