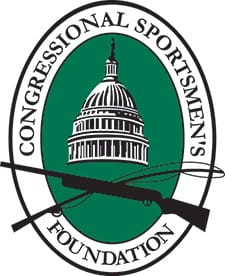 Washington, DC -(AmmoLand.com)- Earlier this month, leaders of the Wisconsin Legislative Sportsmen's Caucus, along with representatives from both the National Wild Turkey Federation and the League of Conservation Voters, joined Governors Sportsmen's Caucus member Governor Scott Walker as he signed into law Assembly Bill 107.
The law, filed as 2015 Wisconsin Act 31, took effect on July 2 and focuses on facilitating the donation of excess wild turkey meat to food pantries across the state.
This legislation builds on Wisconsin's existing Deer Donation Program, which allows hunters to donate their venison to participating food processors. The meat is distributed by charities like Hunt for the Hungry and the Community Action Coalition for South Central Wisconsin. Since the program began in 2000, hunters have donated more than 85,000 deer, which were then processed into nearly four million pounds of ground venison.
"The success of the Deer Donation Program is very encouraging," said Representative Joel Kleefisch, Co-Chair of the Wisconsin Legislative Sportsmen's Caucus. "I am confident that by adding wild turkey as an option, the program will continue to grow and will have a lasting impact for years to come."

Fellow Caucus Co-Chair Representative Nick Milroy added, "Expanding Wisconsin's wild game meat donation program is a common sense change that will benefit those in need and provide opportunity for sportsmen to give."
Wisconsin's abundance of wild turkeys and ample opportunities to hunt them has resulted in the state recording the fourth highest turkey harvest in the nation, with over 40,000 birds taken during the 2015 spring season.
"The sportsmen and women of Wisconsin have proven that they are more than willing to share their venison with those who are less fortunate. This bill gives them the opportunity to also share their wild turkey, and I am certain that many of them will participate in the program," said Rick Horton, Regional Biologist for the National Wild Turkey Federation.
Wisconsin Act 31 is the first piece of legislation sponsored by the newly formed Wisconsin Legislative Sportsmen's Caucus and received overwhelming, bipartisan support.
About Congressional Sportsmen's Foundation
Since 1989 CSF has maintained a singleness of purpose that has guided the organization to become the most respected and trusted sportsmen's organization in the political arena. CSF's mission is to work with Congress, governors, and state legislatures to protect and advance hunting, angling, recreational shooting and trapping. The unique and collective force of the Congressional Sportsmen's Caucus (CSC), the Governors Sportsmen's Caucus (GSC) and the National Assembly of Sportsmen's Caucuses (NASC), working closely with CSF, and with the support of major hunting, angling, recreational shooting and trapping organizations, serves as an unprecedented network of pro-sportsmen elected officials that advance the interests of America's hunters and anglers.
For more information on CSF, visit: www.SportsmensLink.org.