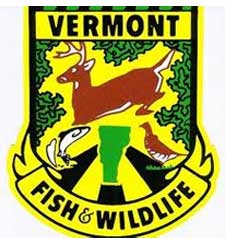 Vermont -(Ammoland.com)- The Vermont Fish & Wildlife Department and Vermont chapters of the National Wild Turkey Federation are putting on a one-day "Women in the Outdoors" introductory course on Saturday, August 15 at Buck Lake in Woodbury.

"This is a great opportunity if you want to learn about some of the exciting outdoor activities we have in Vermont that enable us to actively enjoy our fish and wildlife resources," said Nicole Corrao, a Fish & Wildlife Education Specialist. "We will have a guided wildlife identification walk, basic shooting instruction, turkey hunting tactics, fly fishing basics, and more – all taught by highly experienced instructors."

The 8:00 a.m. to 4:00 p.m. course will be held at the Green Mountain Conservation Camp at Buck Lake in Woodbury. Women must be 18 years of age or older, although anyone younger may attend if accompanied by parent or guardian. Information is available on the Vermont Fish & Wildlife website (http://www.register-ed.com/events/view/65227). Pre-registration through Ron Lafreniere with the National Wild Turkey Federation costs $35. Registration fee includes lunch and all materials for the day.

For more information and to register, contact Ron at 802-434-4274.

"One of the nice take-away benefits of the course is that you will meet other women you will be able to network with in the future to share knowledge about these outdoor activities," said Corrao.