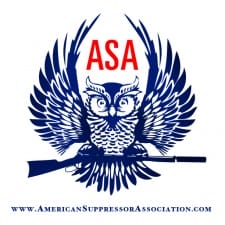 FLORENCE, MA – The American Suppressor Association (ASA) is pleased to announce that Yankee Hill Machine Co., Inc. (YHM), a leader in the suppressor industry, is the newest Tier Three Sponsor of the ASA.
With their contribution, YHM joins the ranks of AcuSport, Daniel Defense, Gemtech, SilencerCo, and Silencer Shop as a voting member of the association.
YHM is a 3rd generation family owned business which is owned and operated by Christopher and Kevin Graham.
They produce a complete line of sound suppressors, AR-15 type firearms, and firearm accessories. They first began working with suppressors in 2004 with the development of their first 5.56 suppressor.  Since then, they have expanded their product line to cover firearms ranging from .22LR to .338 Lapua, and everything in between. Their corporate mantra has always been to provide a high quality product at an affordable price.
"The ASA is excited to strengthen our association through the inclusion of YHM" said Michael Williams, General Counsel of ASA.

"Christopher and Kevin Graham of  YHM have been leaders in the fight to legalize private suppressor ownership in Massachusetts, and we look forward to working with YHM towards the goal of expanding suppressor rights across the country."
Based in Florence, Massachusetts, YHM is known for its high quality suppressors, firearms, and firearms accessories. Founded in an area of western Massachusetts known locally as "Yankee Hill", YHM moved to their current location in the mid-1960's. To learn more about YHM, visit them online at www.YHM.net.
ABOUT THE AMERICAN SUPPRESSOR ASSOCIATION 
The American Suppressor Association (ASA) is the unified voice of the suppressor industry. Our mission is to unite and advocate for the common interests of suppressor manufacturers, distribu­tors, dealers, and consumers. To accomplish our mission, our principal initiatives focus on state lobbying, federal lobbying, public education, and industry research.
The ability of the American Suppressor Association to operate and advocate for pro-suppressor reform is tied directly to our ability to fundraise. Since the ASA's formation in 2011, 15 states have legalized suppressor hunting, 12 states have passed "Shall Sign" initiatives, and 2 states have legalized suppressor ownership. Much of this would not have happened without your support. For more information on corporate sponsorship opportunities, please contact Knox Williams at [email protected], or visit us at www.AmericanSuppressorAssociation.com.