Applications due by July 24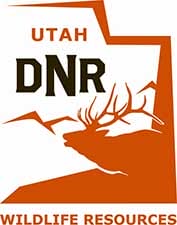 Salt Lake City, UT -(AmmoLand.com)- If you're a young person, and you're interested in hunting ducks and geese — but you have little or no experience — Widow Maker Boats, the Utah Conservation Officers Association and Wasatch Widgeons have a deal for you: a free hunt guided by some of Utah's best waterfowl hunters.
To participate, you must be 12 to 15 years of age on Sept. 19, the day most of the hunts will be held. You must also graduate from Utah's Hunter Education program, or enroll in the state's Trial Hunting program, by Sept. 19.
Also, by July 24, you must submit an application to be considered for the hunt. You can apply on our website.
You'll know by July 28 if your name was drawn to participate in the hunt. If your name is drawn, you'll have a hunting experience you'll never forget.
"Each young person will be guided by an experienced waterfowl hunter," says Wyatt Bubak, one of the Division of Wildlife Resources conservation officers who'll participate in the hunt.

"These will be high quality hunts," Bubak says. "You'll either hunt on a private club or on a public area that requires a mud boat or an airboat to reach."
Bubak says the hunts on public land will be held on Sept. 19. The hunts on private clubs will happen during the general waterfowl hunt.
Bubak says the guided youth hunt is the perfect way to introduce young people to waterfowl hunting.
"In mid-September," he says, "the weather is usually perfect. And the number of ducks and geese in Utah is the highest it will be all year."
Details
The free, guided hunts (excluding the hunts on private duck clubs) will be held on the morning of Sept. 19 at locations in northern, central and southern Utah. The location where you hunt will be as close as possible to where you live. Here's what's required to participate:
You must be 12 to 15 years old on Sept. 19.
You'll be highly encouraged to attend a free shotgun training course at the Lee Kay Public Shooting Range in Salt Lake City. The course will be held on Aug. 8, starting at 9 a.m. Please bring the shotgun you'll use during the hunt and two boxes of lead shot shells. If you don't have your own gear, the DWR will provide it for you.
For the hunt, you must provide your own non-toxic ammunition, shotgun with plug, waders and other clothing. You must also have a current hunting license and Harvest Information Program (HIP) number. The guide, boat and decoys will be provided free of charge.
Your parent or legal guardian must accompany you on the hunt.
You must sign a liability waiver.
In addition to participating in the hunt, those who hunt Sept. 19 in northern Utah will be treated to a free lunch. Widow Maker Boats and Camp Chef will provide the free lunch from 11 a.m. to 1 p.m.
The location for the lunch is being determined.
About the Utah Division of Wildlife Resources (DWR)
The Utah Division of Wildlife Resources (DWR) is part of the Utah Department of Natural Resources (DNR). In addition to managing and protecting Utah's wildlife, we manage hunting and fishing opportunities within the state.
For more information, visit www.wildlife.utah.gov.