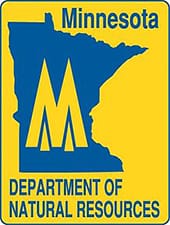 Minnesota -(Ammoland.com)- Continuing Minnesota's hunting heritage is the aim of an all-inclusive, multi-session learn-to-hunt program for adults who are new to hunting, according to the Minnesota Department of Natural Resources.

"Training adults could prove to be one of the quickest and most cost effective ways to generate a new hunter," said Jay Johnson, hunter recruitment and retention coordinator for the DNR. "Unlike most youth, they have the decision-making authority necessary to hunt, can buy equipment, have their own transportation, and most importantly are coming to us wanting to learn to hunt."

The 2015 adult Learn to Hunt Whitetail Deer program will kick off with an information session from 6-8 p.m. Thursday, Sept. 3, at Seward Co-op in Minneapolis. Following the information session, registration will open for the program that stretches into the fall. The program is for adults ages 18 years or older who have either never hunted or have only hunted once before. Registration will be limited to 10 people, and a lottery will determine participants if more than 10 register.

"There is a growing population of adults who want to learn to hunt to procure their own food," Johnson said. "They want to live local and care about the source and quality of their food. They're connected to each other through the food co-op, slow food and farmer's market avenues."

Ultimately, teaching new-to-hunting adults how to hunt will likely have a ripple effect. Children who grow up in families where the parents hunt are more likely to hunt themselves.

"If we can create new adult hunters, whether they are parents or future parents, we can potentially influence the transfer of Minnesota's hunting heritage to the next generation," Johnson said.

For more information on the DNR's Hunter Recruitment and Retention Program and DNR programs for new hunters, see www.mndnr.gov/harr/index.html.