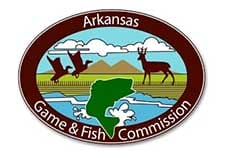 Arkansas -(Ammoland.com)- The duck hunters' debate over spinning-wing decoys goes on.
A recent survey by the Arkansas Game and Fish Commission attempted to provide a clear picture of the controversial issue. The result was a nearly even division between yes, maybe and no. There was nothing close to a consensus on the use of spinning-wing decoys.
This survey was intentionally aimed at hunters who had obtained Sweet 16 Wildlife Management Area permits for the 2014-15 season. These permits are required on 16 WMAs in an effort to determine hunter use of the areas.
In the survey, 1,774 hunted waterfowl on an Arkansas WMA during the 2014-15 season. Of that number 1,283 (72.3%) were Arkansas residents.
Among Arkansas residents who responded, 631 said spinning wing decoys should not be banned on WMAs, 144 had no opinion, 489 said they should be banned.
Question: In your experience, do spinning-wing decoys affect your hunt satisfaction while hunting on WMAs? Answer: Positive effect, 545. Negative effect, 536. Also, 363 hunters said the spinning-wing decoys had no effect, and 312 had no opinion.
But only half of the surveyed hunters replied to the waterfowl hunting questions. Presumably, the others did not hunt ducks or geese last season.
A decade ago, the AGFC outlawed the use of spinning-wing decoys after multiple requests by hunters, the first Mississippi Flyway state to do so. But other states did not follow Arkansas's lead, and the ban was dropped.
Another question in the recent Sweet 16 survey was: Should spinning-wing decoys be banned on WMAs? Yes said 661 hunters, no said 887 hunters and 201 hunters had no opinion.
But most hunters acknowledged they had used spinning-wing decoys. Question: Did you use a spinning-wing decoy while hunting on these WMAs during the 2014-15 season?
Answer: Always, 290 hunters, sometimes, 1,090 hunters and never, 373 hunters.
Other survey questions and answers:
Did you hunt or trap on a Sweet 16 WMA during the 2014-15 season? 3,117 said yes and 446 said no.
Did you hunt waterfowl on any WMA during the 2014-15 season (including but not limited to Sweet 16 WMAs)? 1,774 said yes and 1,199 said no.
How satisfied or dissatisfied were you with your waterfowl hunting experience on these WMAs during the 2014-15 season? 281 were very satisfied 572 were somewhat satisfied, 306 were neutral, 386 were somewhat dissatisfied and 214 were very dissatisfied.