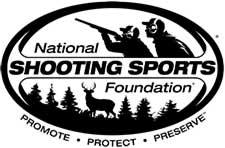 NEWTOWN, Conn –-(Ammoland.com)- Gun control groups like to talk about the power and spending of the "gun lobby."
But what do the actual numbers show?
This week, the Oregon Government Ethics Commission released lobbyist expenditures through June where the public policy issue before the state was universal background checks for all firearms transfers. Guess what group was at the very top of the list and by a huge margin?
It was the Michael Bloomberg-funded Everytown for Gun Safety Action Fund that spent $764,232.35 in the reporting period covered, eclipsing even the Oregon teachers lobbying arm by $484,055.
How much did ALL the pro-Second Amendment groups spend? Ready?
It was a grand total of $88,000.
Read this online news account.
About NSSFThe National Shooting Sports Foundation is the trade association for the firearms industry. Its mission is to promote, protect and preserve hunting and the shooting sports. Formed in 1961, NSSF has a membership of more than 6,000 manufacturers, distributors, firearms retailers, shooting ranges, sportsmen's organizations and publishers. For more information, log on to www.nssf.org.