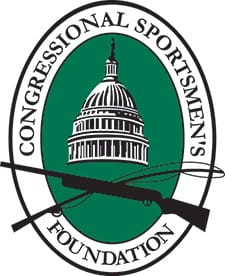 Houston, TX -(AmmoLand.com)- On Thursday, August 27, the Congressional Sportsmen's Foundation will host the Annual 'Texas Bass, Bucks & Boots' Reception and Dinner in Houston, Texas.
The event brings together federal and state legislators with members of the sportsmen's community to discuss conservation policies affecting the Midwestern United States, and to celebrate the rich outdoor sporting heritage of the Lone Star State. The evening will feature a reception and raffle followed by dinner and a live auction.
For more information about the event or if you are interested in attending, please contact Jennifer Mecchella at [email protected]
– See more at: http://www.sportsmenslink.org
About Congressional Sportsmen's Foundation (CSF)
Since 1989 CSF has maintained a singleness of purpose that has guided the organization to become the most respected and trusted sportsmen's organization in the political arena. CSF's mission is to work with Congress, governors, and state legislatures to protect and advance hunting, angling, recreational shooting and trapping. The unique and collective force of the Congressional Sportsmen's Caucus (CSC), the Governors Sportsmen's Caucus (GSC) and the National Assembly of Sportsmen's Caucuses (NASC), working closely with CSF, and with the support of major hunting, angling, recreational shooting and trapping organizations, serves as an unprecedented network of pro-sportsmen elected officials that advance the interests of America's hunters and anglers.
For more information, visit: www.sportsmenslink.org.