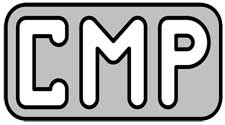 Weldon Spring, MO -(AmmoLand.com)- Custom Metal Products today announced the newest release of their already growing metal target line.
The Tactical B-C Zone target, combines practicality and precision training aspects for advanced operators all the way down to private range entertainment for the occasional shooter.
"Whether you are looking for a steel target that adds a new dimension to your training, or you just want something new down range, we think the Tactical B-C Zone target will meet your requirements. We have responded to the needs that the shooting community has posed to us and this is just another opportunity to have a well built, long lasting, and entertaining steel target at your range," said HR Eddens, President, Custom Metal Products. "Throughout our company, we have strived to give our customers the best possible shooting experience with our steel targets."
Performance and Portability
This Tactical target uses a B-C Zone torso with the head of a "bad guy" looking over the shoulder of the "hostage". When hit, the "bad guy" flips from one side to the other side. There is also a center of mass reactive target that will flip out to the side when hit. To reset, just shoot it back.
The target comes complete with stand and all hardware required. The post fits into a socket on the base, and the torso is bolted to the post with Grade 8 hardened carriage bolts. The target is a B-C Zone torso (12 w x 24 h), the hostage head and center mass is 6″ diameter. The targets are made from 3/8″ AR500 steel for extreme long life and excellent impact resistance.
"The base and the stand separate making this steel target easy to set up and easy to take down. Even though steel targets are obviously heavier than a paper target, the unique functionality found in our targets can be of greater use to the shooter," said Eddens. "This tactical target is perfect for precision training."
Pricing and Availability
The Tactical B-C Zone target is available now at www.custommetalprod.com. The price is set at $299.
About Custom Metal Products
Custom Metal Products is a full line manufacturer of AR500 hardened steel shooting targets for competition, recreational, law enforcement and military use. Our products include IDPA/IPSC, Dueling Trees, Gongs, Swingers, Hostage, Sniper, and Cowboy Action Targets.
See all of our product details, including videos on our online store at www.CustomMetalProd.com.