Sen. Bennet announces intention to introduce legislation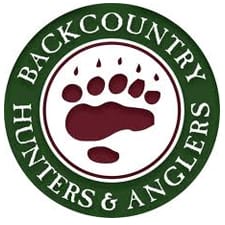 Breckenridge, CO -(AmmoLand.com)- A diverse group of constituents, including sportsmen, today applauded Sen. Michael Bennet's intention to introduce legislation to safeguard areas of Colorado's Continental Divide.
Hunters, anglers, outdoor recreationists, small business owners, elected officials, veterans and conservationists met this afternoon with the senator to show their support for a Senate companion of H.R.2554, the Continental Divide Wilderness and Recreation Act.
The legislation would safeguard roughly 58,000 acres of land through wilderness and other designations in Eagle and Summit counties. The areas serve as popular destinations for sportsmen and other outdoor recreationists. They also provide critical habitat for fish and wildlife and sources of clean water.
"Protecting our mountains and our backyard is essential to Breckenridge's appeal to tourists, our residents and our economy," said Breckenridge Mayor John Warner. "We applaud Senator Bennet for his commitment to join Representative Polis to protect the Continental Divide. We hope he and Representative Polis will work hard to make this proposal a reality in the current Congress, knowing they have community support behind them."
Over the past five years, community members have been working to conserve this area of Colorado's Continental Divide. The proposal would add new areas to the Ptarmigan Peak, Holy Cross and Eagles Nest wilderness areas, as well as establish three new wilderness areas: Hoosier Ridge, Tenmile and Williams Fork, in addition to the Porcupine Gulch Protection Area.
Jamie Malin, president of the Vail Valley Mountain Bike Association, lauded inclusion of the Tenmile Recreation Management Area, which would protect important lands and trails for mountain biking and other recreation uses: "This proposal has gained widespread support because it was shaped by multiple user groups. It preserves access and keeps critical corridors open to traditional users. The process that led to this proposal is a good model for creating wilderness and successful public lands protection."
People come to Colorado's Central Rocky Mountains to hunt, fish, hike, camp, ski, kayak, raft, mountain bike, horseback ride and snowmobile. Outdoor recreation is critical to Colorado's economy. It generates $13.2 billion in annual consumer spending and is responsible for 125,000 jobs that pay $4.2 billion in salaries and wages. The Continental Divide Wilderness and Recreation Act would play an important role in maintaining and contributing to this part of the state's economy.
"Protecting our public lands, like Colorado's Continental Divide, is as patriotic as you can get. Veterans depend on places like the Continental Divide to find strength and resiliency. Safeguarding our lands and waters is an important part of our national character, and I want thank Senator Bennet and Congressman Polis for their steadfast leadership," added Garett Reppenhagen, a U.S. Army Kosovo and Iraq veteran.
Preserving Colorado's Continental Divide will safeguard sportsmen's time-tested backcountry traditions and secure access for world-class hunting and fishing. The Continental Divide Wilderness and Recreation Act would protect ecologically important mid-elevation areas like the Williams Fork Proposed Wilderness, which provide vital wildlife habitat to black bear, elk, mule deer, bighorn sheep, moose and wild turkey.
John Gale, conservation director of Backcountry Hunters & Anglers and a lifelong sportsman, stated, "Colorado's high country attracts hunters and anglers from around the world who seek the solitude and personal challenge found only in backcountry landscapes like those that would be conserved via the Continental Divide Act. In addition to these wild public lands and waters, which support robust populations of fish and wildlife, this legislation sustains our heritage, family traditions and the inheritance of future generations. We thank Senator Michael Bennet and Representative Jared Polis for supporting our Western way of life."
More than a dozen stakeholder groups have submitted letters to Polis in support of safeguarding Colorado's Continental Divide. Additionally, 70-plus businesses, more than a dozen organizations and several local governments have spoken out in favor of the region's conservation.
The coalition urges the Colorado delegation to join Sen. Bennet and Rep. Polis in conserving the Continental Divide. Learn more about the Continental Divide coalition.
The Continental Divide coalition is dedicated to protecting areas in Colorado's Central Rocky Mountains for the benefit and enjoyment of current and future generations.
Backcountry Hunters & Anglers is the sportsmen's voice for our wild public lands, waters and wildlife
Learn more about BHA:
Visit our website.
Connect with us on Facebook
Follow us on Twitter.
About Backcountry Hunters & Anglers
Backcountry Hunters & Anglers is The Sportsman's Voice for Our Wild Public Lands, Waters and Wildlife.
For more information, please visit www.BackcountryHunters.org.