Pittsburgh, PA -(AmmoLand.com)- The new Field & Stream Men's Latitude Shirt, available in both short and long-sleeve versions, provides fishermen with impressive all-day heat and sun protection at an even more impressive price.
Boasting a UPF 50+ rating in a design that keeps you cool and comfortable on the water, this top-of-the-line fishing shirt is priced at only $34.99 for the short-sleeve version and $44.99 for the long-sleeve version — far less than other top-quality fishing shirts on the market.
Available in a variety of colors and sizes, the Field & Stream Men's Generation II Latitude Shirt is loaded with features designed to help you perform at your best when temperatures heat up.
Its lightweight 100% polyester construction with SmartCool and SmartWick technology wicks away moisture to keep you cool and dry even on the hottest of days. A mesh-lined vented cape back provides extra ventilation, while the UPF 50 + sun protection shields you from harsh and damaging sunrays that can ruin an otherwise pleasant day of fishing. The three-pocket design, rod keeper and two utility loops make this shirt ideal for both hobby and professional anglers.
Don't let the heat and sun take the fun out of a great day on the water. Take on that lunker in style and comfort wearing the Field & Stream Men's Generation II Latitude Shirt.
Features at a glance:
Combines cooling fabric and sun protection in a lightweight design
SmartCool technology keeps you cool by reacting to moisture on your body
SmartWick technology absorbs and wicks away moisture
UPF 50+ sun protection shields against harmful UV rays
Mesh-lined vented cape back for added breathability
Roll-up sleeves with snap tab for enhanced comfort (long-sleeve version)
Three-pocket design with two flap pockets and one zippered pocket
Rod keeper
Two utility loops
Field & Stream Heatseal logo on left chest
MSRP: $34.99 (short sleeve), $44.99 (long sleeve)
Field & Stream stores and private brand products are owned and operated by DICK'S Sporting Goods, the largest sporting goods company in the country. Field & Stream products can be found at both Field & Stream and DICK'S Sporting Goods.
While the stores and products share the same name, they are in no way affiliated with the magazine.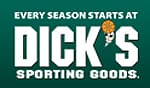 About Dick's Sporting Goods:
With over 300 stores, Dick's family continues to offer the finest quality products at competitive prices, backed by the best service anywhere. Like you, we have a real passion for sports and are excited to bring the enthusiasm and experience to the online community.
For more information, visit: www.dickssportinggoods.com.
About Field & Stream:
At Field & Stream, we promise to guide you to the traditions of tomorrow through our trusted experience in the great outdoors. We know that the bonds formed between sportsmen are filled with stories, memories, and shared moments. Since 1871, Field & Stream has been there. Trust the name you know and let us guide you to the traditions of tomorrow.
For more information, visit: www.fieldandstreamshop.com.