Titusville, FL –"The Second Amendment individual right to keep and bear arms is on the cutting edge of concern for millions of fed up voters," gun rights expert John M. Snyder said here today.
"The gun is a unique symbol of personal freedom," Snyder stated. "The gun is an inanimate object, but the ability to get and use it means the individual is independent. With the gun, the individual is able to protect and defend, to guarantee, other freedoms. The individual is able to protect and defend other rights.
"This is a concept, actually a truism, which opponents of our right to keep and bear arms do not comprehend, may be incapable of grasping. But it's bedrock reality for America and Americans."
Snyder said, "It's important to keep this in mind these days when people have just plain had it!
"The fact is we the people have had it with pathetic politicians, peacenik prelates and monsters of the media. With current news reports indicating the United States is facing severe financial problems; our country simply must abandon asinine economic theories and pursue solid financial policies."
Snyder declared, "We must develop a solid political campaign platform for America. We need real change away from the whacked-out policies of the recent past. We must put an end to the illegal immigration that undermines our nation's people. We must deep-six abortion because it's murder under the guise of right. We must condemn same-sex marriage for the abomination that it is.
"We're for traditional marriage, the right to life and gun rights to defend life. Let's arm Christians to crush Islamist terrorism. We must commit ourselves and our nation to obey the God who made us and keeps us. With His help, we can make America great again."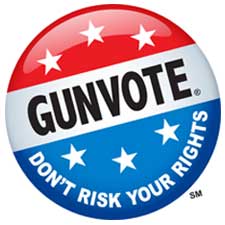 A practicing Catholic, Snyder has been named "the dean of Washington gun lobbyists" by the Washington Post and New York Times, "a champion of the right of self-defense" by the Washington Times, the "gun dean" by Human Events, and "the senior rights activist in Washington" by Shotgun News.
He holds AB and MA degrees in government from Georgetown University. He has been an NRA magazine editor and official of the Citizens Committee for the Right to Keep and Bear Arms and Second Amendment Foundation. He directs Telum Associates, LL.C, and serves on boards of the National Association of Chiefs of Police, Council for America and American Federation of Police & Concerned Citizens.
John Snyder
[email protected]
GunRightsPolicies.org
About John Snyder:
Named the Gun Dean by Human Events, "the senior rights activist in Washington" by Shotgun News, a "champion of the right to self-defense" by The Washington Times, and "dean of gun lobbyists" by The Washington Post and The New York Times, John M. Snyder has spent 45 years as a proponent of the individual Second Amendment civil right to keep and bear arms as a National Rifle Association editor, public affairs director of the Citizens Committee for the Right to Keep and Bear Arms, treasurer of the Second Amendment Foundation, and founder of www.GunRightsPolicies.org.