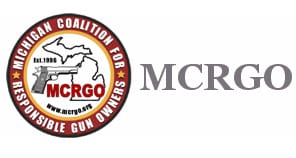 Michigan – -(Ammoland.com)- Have we won the fight for gun rights? Can we all just relax and enjoy our time at the range and in the field now?
Sadly, no. We can't.
Some of you know that I teach a law school course called: Gun Control Seminar. It's sometimes funny on the first day of class when the students who showed up thinking that the class is about how to further regulate guns hear me say, "Gun control means using both hands and hitting your target."
The students write research papers every term and, over the years, some of them have been wonderful. One student even found a quote from Seneca, the ancient Roman:
"Quemadmodum gladius neminem occidit, occidentis telum est." Roughly, in English: "The sword is not a killer. It is a tool in the killer's hand."
The "gun control" debate has been going on since approximately a millennium before there were any guns.
The fight for our rights and for simple logic never ends.
Today's example: Michigan House Bill 4590 sponsored by Bloomberg acolyte Representative Jim Townsend. HB 4590 would require registration of all firearms including rifles and shotguns. Never mind the fact that Michigan is one of only a handful of states that requires registration of any guns, or the fact that there is no data showing that pistol registration has any effect on the overall crime rate, the gun crime rate, or the crime solving rate. Representative Townsend and his co-conspirators would extend the massive waste of time and money that is registration to ALL guns in Michigan.
This is just one example of what Townsend and his ilk refer to as "common sense gun laws." The fight against ignorance and irrational fear never ends.
Get a friend to join MCRGO. Sign up your family members. If you can, make a tax-deductible donation to the MCRGO Foundation. Take anti-gunners to the range and make sure that they have a positive experience. Teach your children. Freedom is never more than one generation from extinction.
Steve Dulan (www.StevenWDulan.com) is a member of the Board of Directors of the MCRGO and the MCRGO Foundation, and a member of the Board of Trustees of the MCRGO Foundation. He is an attorney in private practice in East Lansing and Adjunct Professor of firearms law at The Thomas M. Cooley Law School. as well as an Endowment Member of the NRA.
About:
The Michigan Coalition for Responsible Gun Owners is a non-profit, non-partisan organization. Formed from just eight people in 1996, we now have thousands of members and numerous affiliated clubs across the state. We're growing larger and more effective every day.
Our mission statement is: "Promoting safe use and ownership of firearms through education, litigation, and legislation" Visit: www.mcrgo.org