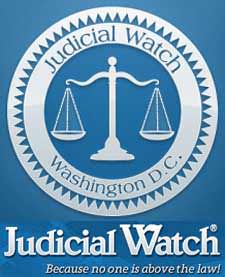 Washington, DC -(AmmoLand.com)- If you'd like to see how irrelevant and out of touch the typical D.C. debate about "amnesty" for illegal aliens can be, I suggest you watch this video of a Senate Judiciary Committee hearing this week.
American citizens told of loved ones who were murdered by illegal aliens thanks to lawless state and national "sanctuary policies."  I attended that hearing in person, so I can tell you it that it will make you both upset and angry.
Judicial Watch was at the hearing because it included the testimony of our client Brian McCann, who did his part earlier to jolt the political class back to reality.  McCann is a lifelong resident of Chicago. We are representing him in his lawsuit against Cook County Sheriff Thomas J. Dart.  The suit challenges the sheriff's refusal to cooperate with federal immigration officials or honor immigration detainers issued by U.S. Immigration and Customs Enforcement (ICE) for criminal aliens.
McCann's written testimony, which is available in full here, brings home the enormous human tragedy attached to illegal immigration and the dangers of open, unsecured borders.  Mr. McCann told the committee members about how his brother, William "Denny" McCann, was run over and killed in June 2011 by an unlawfully present criminal alien who had just completed a two-year term of probation for a 2009 DUI conviction.  The alien, Saul Chavez, was charged with felony aggravated driving under the influence, but was released by Dart from a Cook County jail in November 2011 despite an ICE immigration detainer.  At the time, ICE issued detainers when it learned that criminal aliens are being held by state or local law enforcement officials.  The detainers required the criminal aliens be held for an additional 48 hours to enable ICE to take custody of them before they are released. At the time, Cook County jails had released as many as 1,000 criminal aliens sought by ICE in the previous 18 months.  We continue this legal fight. Just last month we filed a petition for review with the Illinois Supreme Court.
Denny McCann's killer is believed to have fled to Mexico.  As Brian McCann recounted to the Senate committee:
Denny was crossing Kedzie Avenue on a marked crosswalk four years ago and was violently struck by a drunk driver who dragged Denny under his car for a block in an attempt to flee before Denny died. The family was notified by the Chicago Police and the killer was placed into custody and charged with aggravated DUI causing death. Two days later ICE issued a detainer because the young man was an illegal alien with a prior felony. The family was assured by the Cook County prosecutor that the defendant would not be allowed to post bail and be released. Three months later the Cook County Board passed the ordinance that effectively requires the sheriff to ignore detainers. During the intervening weeks after Denny's violent death, Cook County President Toni Preckwinkle and former mayoral candidate and Commissioner Jesus Garcia pushed for the ordinance and rammed it through on September 7, 2011. Two months later the killer made bail and absconded to Mexico.
As if Denny McCann's death was not painful enough for the family, they also had to endure learning that if our government had simply enforced the law, the illegal alien who killed his brother would not be running loose.  Here is how Mr. McCann tells it:
Perhaps the most disturbing aspect of this whole ordeal was that we also learned that this illegal alien was prosecuted for another felony two years earlier and ICE was never notified then. He was removed from probation February 2011 and four months later killed Denny. In short, Denny would be alive today and enjoying the birth of a new granddaughter born two weeks ago if the Cook County criminal justice system that included the county board did its job. I received confirmation that he is indeed in Mexico from the FBI and is currently driving a truck. I had to prevail on my congressman to get the FBI to cooperate with my request for information and action. I have not heard from the Bureau in over six months.
Of course, the Obama administration has run away from any serious enforcement of our immigration laws and no longer routinely issues detainers requiring that local police hold illegal alien criminals:
Because ICE no longer routinely issues detainers we are no longer challenging [Sheriff Thomas] Dart's refusal to honor them.  However, we continue to challenge the Sheriff's policy of prohibiting and restricting communications and the exchanging of information with ICE officials about a person's citizenship or immigration status. Now under PEP (Priority Enforcement Program) even if ICE requests that Cook County notify them of the impending release of a deportable criminal alien, Cook County would not comply. I find this unacceptable and will fight this policy in the courts until the end. I remain very concerned that the current immigration enforcement policies seem to encourage jurisdictions like Cook County and San Francisco to continue their noncooperation policies.
The other victims who testified that day also told harrowing stories and demanded action.
President Obama's response was to threaten to veto any legislation that would withhold federal monies from states or localities that continued sanctuary policies that put the public safety at risk. And a report out of The New York Times confirmed what we've been highlight for years – that Obama has stopped deporting almost every illegal alien.  The story confirms as many as 87 percent of illegals won't be subject to deportation under Obama's unlawful sanctuary/amnesty policies.
As are doing for fine Americans like Brian McCann, Judicial Watch will continue to investigate, litigate and educate. We promise to continue to expose this assault on the rule of law, the public safety, and our nation's sovereignty.
"Because No One Is Above The Law"
Tom Fitton
President
Judicial Watch
About Judicial Watch
Judicial Watch, Inc., a conservative, non-partisan educational foundation, promotes transparency, accountability and integrity in government, politics and the law. Through its educational endeavors, Judicial Watch advocates high standards of ethics and morality in our nation's public life and seeks to ensure that political and judicial officials do not abuse the powers entrusted to them by the American people. Judicial Watch fulfills its educational mission through litigation, investigations, and public outreach.
For more information, visit: www.JudicialWatch.org.