AmmoLand Editors Note: From an American point of view I prefer private property to stay private.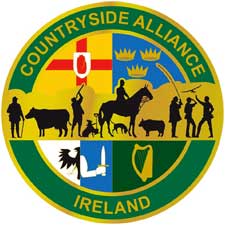 Ireland – -(Ammoland.com)- The Welsh Government consultation on improving access to land and water is now in mid flow and interested parties have just under 30 days left to respond.
The consultation aims to collate views and welcomes suggestions on improving responsible access to both land and water – and even hints at introducing the Scottish model for a "right to roam".
Since devolution in Wales there has been a significant increase in the amount of accessible land available to the public – it has almost trebled.
There are 360,000 hectares of open country and common land, coupled with 100,000 hectares of Welsh Government woodland now accessible to the public. Through the implementation of the "Rights Of Way Improvement Plans", we now have access to approximately 4,700 miles of public rights of way. There are also over 100 miles of river already available for canoeing.
I welcome the proposal to increase access to land and water, particularly as the consultation states the purpose of improving physical and mental health as well as opportunities for families. I also welcome any improvement that would reduce the cost and red tape for landowners who need to relocate a footpath from a farm yard. Whilst a few tweaks to the current legislation would be welcome I am cautious when reading through the paperwork about the direction in which this could potentially go.
Do we really need more access to the great outdoors? Or is what we have not utilised enough?
The consultation states "of particular interest to some stakeholders in Wales in the experience in Scotland since the Land Reform (Scotland) Act 2003 introduced a right of responsible access to all land, with some exclusions such as the curtilage of buildings and other structures, land under crops and land used by schools". Does this spell open access to land and water? It goes on to state quite bravely that "when the picture across Scotland as a whole is taken, the introduction of a public right of access has not caused major problems for landowners". This is a very different picture indeed to the one relayed to me from our Scottish landowners and fishermen when we looked at this issue in detail some years ago.
It goes on to say "It has been suggested that Wales should therefore consider extending access for responsible recreation to all land, with some exclusions, including the curtilage of properties and farm buildings".
It is so very important that interested parties respond to this consultation – the Welsh Government's next move will be vital to the future of rural Wales.
Rachel Evans
Countryside Alliance Director for Wales
[email protected]
About
Countryside Alliance Ireland has been active since the early 1960s, providing Irish sportsmen and women with high levels of information and advice and representation. Over the years as the political environment has changed we have evolved into a highly effective campaigning organisation. Countryside Alliance Ireland is governed by an elected "Board" made up from members throughout Ireland. The Board sets policy and oversees financial and operational matters. Countryside Alliance Ireland partner groups nominate members of the "Board" also, making it truly representative of country sports interests in Ireland. Visit: www.countrysideallianceireland.org