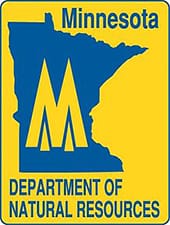 Minnesota -(Ammoland.com)- Learn to camp or refresh rusty outdoor skills at Lake Bemidji State Park by attending a two-night I Can Camp! event from 2:00 p.m. Friday, Aug. 14, to 10:00 a.m. Sunday, Aug. 16.
These programs, led by experienced instructors from Conservation Corps Minnesota, cover basic camping and outdoor skills, including how to set up a tent, how to build a campfire and camp cooking. All camping equipment is provided (including tents, air mattresses and cook stoves). Participants just bring their own food and bedding (sleeping bags or blankets and pillows).
"If you'd like to create some unforgettable outdoor experiences with your kids but don't know how to get started, the I Can! skill-building programs are designed for you," said Erika Rivers, director of Minnesota state parks and trails. "Minnesota has amazing state parks, trails and water trails, and we want to spark interest in more families to get out and enjoy them."
One-night programs are $50; two-night programs are $75 (up to six people per tent). A one-day Minnesota State Parks vehicle permit ($5 value) is included.
Reservations are required and can be made online or by phone.
• CLICK: www.mndnr.gov/reservations (24 hours a day).
• CALL: 866-857-2757 between 8 a.m. and 8 p.m. daily, excluding holidays.
I Can Camp! is part of a series of skill-building programs offered by the Minnesota Department of Natural Resources Parks and Trails Division. Other programs in the series introduce rock climbing, fishing, paddling, mountain biking and archery to beginners.
The programs are made possible with support from the Parks and Trails Fund, created after voters approved the Clean Water, Land and Legacy Amendment in November 2008. The Parks and Trails Fund receives 14.25 percent of the three-eighths percent sales tax revenue that may only be spent to support parks and trails of regional or statewide significance.
For more information about I Can! programs, visit www.mndnr.gov/ican or contact the DNR Information Center at [email protected] or 651-296-6157 or 888-646-6367 between 8 a.m. and 4:30 p.m. Monday through Friday.