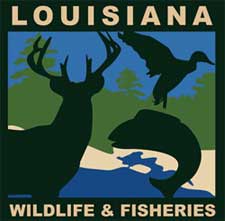 Louisiana -(Ammoland.com)- The Louisiana Department of Wildlife and Fisheries is advising waterfowl hunters planning to visit Canada during the upcoming hunting season that restrictions have been implemented on the importation of hunter harvested waterfowl carcasses and other unprocessed avian products from some Canadian provinces.
The restrictions, recommended by the U.S. Department of Agriculture (USDA) Animal and Plant Health Inspection Service (APHIS) Veterinary Services (VS) and imposed by U.S. Customs and Border Protection's (CBP) Agriculture Programs and Trade Liaison, include additional prohibitions on the importation of poultry, commercial birds, other types of birds (research and performing), ratites, all avian hatching eggs, unprocessed bird carcasses and by-products, and certain fresh poultry products from the province of Ontario, Canada.  Any of these commodities originating from or transiting through the province of Ontario are prohibited entry to the United States due to the diagnosis of highly pathogenic avian influenza (HPAI) in commercial poultry.  These restrictions may be updated as additional epidemiological information is obtained.
Also, the Canadian Food Inspection Agency (CFIA) is not certifying for export any live poultry, day-old chicks or hatching eggs, unprocessed avian products or by-products that originated within Ontario, Canada.
Besides Ontario, restrictions are in place on importation of avian products, which would include hunter harvested migratory game birds, from a primary control area in British Columbia. This zone is defined as an area bounded by the following:
·
On the west, the Pacific Ocean
·
On the south, the United States Border
·
On the north, Highway 16
·
On the east, the border between the province of British Columbia and the province of Alberta
A map outlining this zone is available
here
.
To view the most recent import alerts on this subject,
visit this link:
http://www.cbp.gov/newsroom/national-media-release/2015-04-11-000000/hpai-restrictions-avian-commodities-originating
Hunters using e-Permitting technology for permits in the United States are also advised that the Canadian Wildlife Service has now fully implemented their new e-Permitting system and it can be used by hunters in the US and Canada. The system is available through Environment Canada's Migratory Game Bird Hunting Permit Webpage (
http://ec.gc.ca/rcom-mbhr/default.asp?lang=En&n=182D8E96-1
).