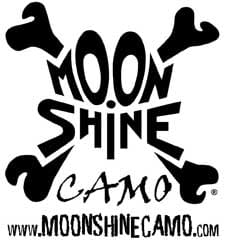 Pleasant Mills, PA -(AmmoLand.com)- Moon Shine, LP, designer of Moon Shine Camo, announces their partnership with Exhibition Archer, Randy Oitker.
Randy will be representing Moon Shine Camo as he travels the world performing, setting records and promoting the sport he loves.
"Our partnership with Randy will continue our growth in the outdoor industry and the sport of archery, touching people all over the world. Randy's talent is second to none," stated Moon Shine Camo Licensing Manager, Brett Erb. "We feel we have one of the best ambassadors in the sport representing our Lifestyle Camo™ brand with class and style."
Randy Oitker is an archery exhibition shooter who is currently a regular on the Outdoor Channel TV show, "Shooting USA's Impossible Shots." He is a multiple Guinness World Record holder in archery and travels approximately 40,000 miles a year promoting the sport of archery and the outdoors. Randy has made history by being the first and only archer featured on a Topps trading card, the 2010 Allen and Ginter World Champion Series.
Randy states, "If I can get one person interested in the sport of archery and the outdoors, then I have done my job."

Regarding the new relationship with Moon Shine, Randy commented, "Representing Moon Shine Camo will help me continue making history and World Records in style in the latest Moon Shine Camo attire."
About Moon Shine, LP
Moon Shine, LP is a cutting edge designer of quality brand name apparel and camo that conveys the attitude and traditional values of every generation. From the hunters and farmers who live off our lands to the soldiers and patriots who protect it, join them in honoring the essence of the American Legacy.
For more information, visit www.MoonShineCamo.com or call 1.800.4.MOON.SHINE (800-466-6674).
About Randy Oitker
Randy started shooting a bow at the age of 8 and by the age of 10 he had won The North American Bow Hunters World Championship and was named the NABH Shooter of the Year. He continued shooting the Pro archery tournament circuit winning over 17 national titles, 2 World Championships, and 3 Shooter of the Year awards by the age of 12. He's been touring as an exhibition professional since the age of 14.
For more information, visit www.RandyOitker.com.