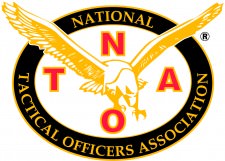 Doylestown, Pa. (Ammoland.com) – The National Tactical Officers Association (NTOA) is pleased to announce the summer edition of The Tactical Edge is now available. Widely considered the leading authority in tactical operations information, The Tactical Edge reaches approximately 40,000 law enforcement officers with each issue.
Features in this issue include "Designing Safe and Effective Active Shooter Exercises" by Ed Allen and "Active Shooter Command Issues" by Randy Olsberg. There is also a riveting incident debrief on the December 2014 manhunt in suburban Philadelphia for multiple murderer Bradley Stone, written by Tom Nolan and Jay Ciarlello. Our cover feature "Ancient Tactics for Modern Manhunts" by Patrick Patten covers the very timely topic of tracking in woodland environments.
The NTOA has also made several articles available online to nonmembers, including "Tracking through Distractions" by Jeff Schettler, which breaks down the distractions to dogs when they are tracking and trailing. Another powerful article is "Baseline Leadership: Embracing the Obligation to your Personnel" by Phil Hansen. The article explores what characteristics are needed to provide good leadership to personnel and how one's focus must be continually centered on those being led. Shawn M. Reynolds, in "Policing with Purpose: A Journey to Officer Wellness and Safety," points out how holistic wellness can aid and assist officers in understanding that, while they have many built-in coping mechanisms, they may need help from an outside source.
Other items of interest are the Director's Message by Mark Lomax, an interview with NTOA founder John Kolman and a book review from Kevin W. Jennings on "Significant Tactical Police Cases: Learning from Past Events to Improve Upon Future Responses," by Tom Mijares and Ron McCarthy.
The Tactical Edge is an award-winning publication that has been providing the law enforcement community with cutting edge, lifesaving information from leading experts for more than 30 years. It is published quarterly in February, May, August and November.
For more information on the National Tactical Officers Association, visit http://ntoa.org/ or call 800-279-9127. Join the NTOA today and start receiving the benefits of better training and stay on top of the ever-changing and challenging world of law enforcement.
About the National Tactical Officers Association:
The National Tactical Officers Association operates with Veritas – truth, honesty and integrity – in all our relationships. http://ntoa.org/