Columbus, GA -(Ammoland.com)- Day 6 Outdoors, creators of the revolutionary time-lapse PlotWatcher Pro camera, now offers an add-on Lens Kit with two powerful lenses for the PlotWatcher Pro.
PlotWatcher Pro cameras have already transformed a hunter's ability to pattern deer, turkey and other animals. These cameras capture up to 85 percent more of the action than traditional motion-sensor cameras. Now, the PlotWatcher Pro advantage is even more powerful with the addition of custom lenses. Hunters can see even more, making it easier to learn where and when animals are moving through an area.
The new PlotWatcher Pro Lens Kit includes a wide-angle lens perfect for situations where hunters need to monitor a horizontal view, such as a big field or food plot. The new wide-angle lens attachment is also perfect for monitoring a wide swath of open hardwoods or a big clearcut.
The Lens Kit also includes a high-definition 2.0x telephoto lens. When the field of view is more narrow but deeper, the telephoto lens is perfect for zooming in on the action. Hunters are utilizing the telephoto lens on long and narrow power line openings, creek crossings and linear food plots.
With the new Lens Kit, your PlotWatcher Pro can be optimized for any situation. Learn key information about game movement that simply can't be provided by traditional game cameras.
Both the wide-angle and telephoto lenses attach easily to the PlotWatcher Pro. Simply remove the lens cover from the face of the camera by turning the lens cover in a counter-clockwise direction. The accessory lenses can then be screwed onto the face of the camera using the same threads that held the standard lens cover.
PlotWatcher Pro Lens Kit contains:
* 2.0x Super High-Definition Telephoto 37mm Lens
* 0.45x Super High-Definition Wide Angle AF37mm Lens
PlotWatcher Pro's set of eight lithium batteries can take up to a million time-lapse photos for hunters, monitoring entire food plots and big fields with constant, every-10-second pictures, automatically recording for up to four months before the batteries need to be replaced.
Seeing what Plotwatcher Pro captures is easy. With the included GameFinder software with MotionSearch, the hunter can review hours of video quickly and easily find frames in which movement is detected. The PlotWatcher Pro saves images direct to video with Tru-Video, allowing hunters to review their scouting videos immediately. There is no waiting on images to load into their computers. Just see what what the game animals are doing, and get to hunting.
To order the PlotWatcher Pro Lens Kit, visit Amazon . For more information on the PlotWatcher Pro and the new Lens Kit, please visit www.plotwatcher.com.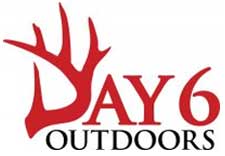 About Day 6 Outdoors
At Day 6 Outdoors, we are committed to developing innovative products to help make every minute of time you spend in the woods enjoyable and productive. We will continue to raise the bar with innovative products, like the PlotWatcher and PlotWatcher Pro game surveillance systems.
For more information, please visit www.Day6Outdoors.com.