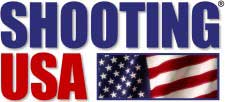 Nashville, TN -(AmmoLand.com)- Shooting USA – IDPA Pan American Championship
This time, it's world-class competition in paradise. We're at the Smith & Wesson Pan American IDPA Championships in Puerto Rico. John covers the action on the range and on the beach.
Plus, the French Revolver that's now one of History's Guns, after 75 years on the beat. And new IDPA lady shooters train with a champ to get started in the sport.
Shooting USA's Impossible Shots – Jerry's Pinky Challenge
Smith & Wesson Pro Jerry Miculek puts his pinky to the test in 50 yard precision shots with snub nosed revolvers and semi-autos.  Plus Jerry proves he's faster with his pinky than the rest of us are with our normal trigger fingers in a speed shooting challenge.
AIR TIMES BY TIME ZONE
The Shooting USA Hour Wednesday:
Eastern Time: 3:00PM, 9:00PM, 12:30 AM Thursday
Central Time: 2:00 PM, 8:00 PM, 11:30 PM
Mountain Time: 1:00 PM, 7:00 PM, 10:30 PM
Pacific Time: 12:00 Noon, 6:00 PM, 9:30 PM
Shooting USA is listed as a one-hour show in your cable menu.
Shooting USA's Impossible Shots:
Wednesday:
Eastern Time:  1:00 PM, 11:30 PM, 3:00 AM Thursday
Central Time:  12:00 Noon, 10:30 PM, 2:00 AM Thursday
Mountain Time: 11:00 AM, 9:30 PM, 1:00 AM Thursday
Pacific Time: 10:00 AM, 8:30 PM, 12:00 Midnight
Multi-Gun Action
As multi-gun continues to grow in size, the door is opening to more shooters, including those with disabilities. This week, John and the crew head back to Rockcastle Shooting Center in Kentucky to meet a group of adaptive shooters who will put their skills to the test. Stay tuned for more!
Stay Connected
Be sure to "Like" Shooting USA on Facebook for behind-the-scenes coverage: https://www.facebook.com/JimScoutten.ShootingUSA
And, on Instagram!
https://instagram.com/shootingusa
Jim
Defending the 2nd by Example in the 22st Year
[email protected]
About Shooting USA
Jim Scoutten, America's Most Watched Firearms Reporter, has been on the beat for 14 years, reporting the stories of the Shooting Sports and the firearms Industry. The show produces a series of popular segments focusing on historical guns, the personalities in the sport and industry, insider reports from gun tests, and practical tips from shooting sports pros. The show appeals to shooting sports enthusiasts of all ages and skill levels by providing practical tips on safely handling, modifying and repairing their favorite guns.
For more information, please visit www.ShootingUSA.com.