Outdoor Channel's 'Ram Outdoorsman' to Feature Congressional Sportsmen's Foundation and Other Sportsman-Conservationist Icons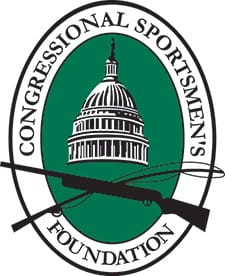 Washington, DC -(AmmoLand.com)- Last October, Congressional Sportsmen's Caucus (CSC) Member Senator John Thune (SD), news icon Tom Brokaw, Congressional Sportsmen's Foundation (CSF) President Jeff Crane, and the host of 'Ram Outdoorsman,' CSF Board member and Orion Entertainment CEO Chris Dorsey, were welcomed to South Dakota for opening day of pheasant hunting season.
Outdoor Channel's 'Ram Outdoorsman,' a show highlighting "that the success of a hunter is really about what he/[she] gives back to the sport," featured these four sportsmen during their pheasant hunt last year, focusing on the economic and conservation benefits that hunters provide to the country.
Senator John Thune (SD), CSC Member:
"In South Dakota, [pheasant hunting has] about a $300 million impact on the state's economy. We'll have over 100,000 out-of-state hunters come to South Dakota, spending money in our small towns, our hotels, and our restaurants. It's something that has a tremendous value to our economy here in South Dakota, and we're celebrating."

"Out here in the middle of the country, in our heartland, it's part of our roots, it's part of our heritage. It's something that's really wholesome. And you think about young people today and all the distractions, and activities that they have to do – I hope they never lose sight of the lessons that they learn out hunting, the appreciation for the outdoors, the importance of being good stewards of the things that we've been given – those are all really valuable lessons that we want to impart to the next generation, and the hunting experience really does that."
Tom Brokaw, former NBC news anchor:
"[South Dakota pheasant hunting] has a dual purpose. It's great for the economy, but it's also great for conservation. It's great for the long term health of the state."
Jeff Crane, CSF President:
"Not only is hunting part of the American tradition that was passed down from my father, it is an extremely important part of conservation. Every time you purchase your gear at the beginning of the hunting season, you are putting money back into the American System of Conservation Funding, conserving wildlife habitat for future generations."
Chris Dorsey, CSF Board of Directors Member, CEO of Orion Entertainment:
"It's a great opportunity to spend pheasant season opening day with Jeff Crane and Senator Thune, who work with the largest bipartisan caucus in Washington, DC, as the voice of the sportsmen's community, working on issues including wildlife conservation and public land access."
Tune in to the Outdoor Channel tomorrow, Thursday, August 13 at 3:00 PM EST to watch this episode of "Ram Outdoorsman" live.
About Congressional Sportsmen's Foundation (CSF)
Since 1989 CSF has maintained a singleness of purpose that has guided the organization to become the most respected and trusted sportsmen's organization in the political arena. CSF's mission is to work with Congress, governors, and state legislatures to protect and advance hunting, angling, recreational shooting and trapping. The unique and collective force of the Congressional Sportsmen's Caucus (CSC), the Governors Sportsmen's Caucus (GSC) and the National Assembly of Sportsmen's Caucuses (NASC), working closely with CSF, and with the support of major hunting, angling, recreational shooting and trapping organizations, serves as an unprecedented network of pro-sportsmen elected officials that advance the interests of America's hunters and anglers.
For more information, visit: www.sportsmenslink.org.