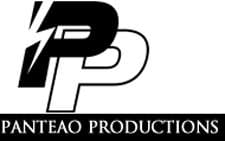 Columbia, SC -(AmmoLand.com)- Panteao Productions is pleased to announce the launch of the new Make Ready Channel on Roku.
Roku allows you to stream content on your television via their Roku Streaming Stick, Streaming Players, and Roku ready TVs. With a Roku player connected to your TV and home network, you can stream services like Netflix, Hulu Plus, Amazon Video, YouTube, and premium channels like HBO, Showtime, and many more.
Now Panteao's instructional videos and documentaries are available on their own dedicated channel. 
The Panteao Make Ready Channel brings you over 30 different instructors covering topics like handgun training, carbine and rifle training, shotgun training, long range precision shooting techniques, competitive shooting like IDPA and USPSA, armorer skills and gunsmithing techniques, combat medicine, knife fighting techniques, hunting, and personal defense in your home, on the street, and in your vehicle.
Going beyond firearms training, Panteao also offers training in prepping and survival skills. Everything from short term prepping to long term events, bugging out, bug out gear and survival kits, and developing the mindset and survival skills that will help you survive most any crisis.
With the Panteao Yearly or Monthly website subscription, you can train online from your laptop or desktop computer, tablet, or other mobile device anywhere and anytime. Now with the Make Ready Roku Channel, that training now extends to your television in HD video.
Make Ready Channel: https://channelstore.roku.com/details/63446/make-ready.
About Panteao Productions
Panteao is based out of Columbia, SC and produces the Make Ready firearms training video series, documentaries, industrials, and the Make Ready to Survive training series.
For more information about Panteao, visit http://panteao.com/about-us.