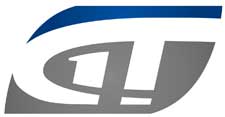 Mandeville, LA -(AmmoLand.com)- It's the latest gun tax measure, a new IWB holster, tips from a top trainer, and more this week on Tom Gresham's GUNTALK Radio, the original nationally-syndicated radio talk show about guns and the shooting sports.
Journalist Dave Workman stops by GUNTALK this Sunday to discuss the latest anti-gun proposal out of the state of Washington. The Seattle City Council will vote on establishing a tax of $25 on every firearm purchased, and a nickel per round of ammo purchased, for all Seattle retailers, on Monday, August 10th. Find out more at http://tinyurl.com/oet9g8d.
Tyler Botts, Marketing Director for Alien Gear Holsters, drops in to introduce their newest IWB holster, the 'Cloak Tuck' 3.0. "This new holster improves on the original design with enhanced retention, a spring-steel core and ballistic nylon padding for added comfort," says Botts. Find out more at http://aliengearholsters.com/.
Also on this Sunday, top trainer Tiger McKee, owner of Shootrite Firearms Academy. McKee will offer up some training tips, including what to do when fighting with multiple assailants. Train with Tiger by finding a class here: http://www.shootrite.org/ and buy his DVD and book here: http://tinyurl.com/q6dlxwf.
Don't forget to enter to win with Ruger! During the month of August, sign up for a chance to win the Ruger Precision Rifle, a "highly configurable, in-line recoil path, bolt-action rifle, available in .308 Win., 6.5 Creedmoor and .243 Win."
Find out more at http://ruger.com/micros/rpr/?r=y, and enter at http://www.guntalk.com/win through August 28th, 2015.
About GUNTALK
In its 21st year of national syndication, Tom Gresham's GUNTALK radio show airs live on Sundays from 2PM-5PM Eastern, and runs on more than 200 stations every week. Listen live on a radio station near you (http://guntalk.com/site39.php) or via live streaming from one of the stations here: http://guntalk.com/site38.php. All GUNTALK shows can also be downloaded as podcasts at http://www.guntalk.libsyn.com, Apple iTunes, and i-Heart radio, or through one of the available Apps: Gun Talk App on Stitcher, the Gun Talk iPhone App, and the Gun Talk App for Android on Amazon. GUNTALK can also be heard on YouTube, at http://bit.ly/144G3OU. More information is available at http://www.guntalk.com.
 ("GUNTALK" is a registered trademark.)