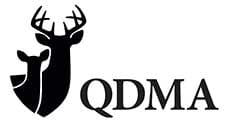 ATHENS, GA – -(Ammoland.com)- The Quality Deer Management Association (QDMA) is pleased to announce that Steve Levi has joined the organization as Director of Membership, Marketing and Corporate Relations.
Levi will be responsible for driving QDMA membership growth, and he will also work to grow partnership opportunities with companies in the hunting industry.
"Coming from a long line of outdoorsman, I have come to respect and appreciate our wildlife resources," said Levi. "Our hunting heritage, the future of the white-tailed deer and our wildlife habitat are of extreme importance to me. I firmly believe in the philosophy and mission of QDMA, and I look forward to playing a leading role in the long-term success of the organization."
Levi comes to QDMA from the Boat Owners Association of the U.S., where he was Director of Brand Management. He was responsible for brand awareness and membership for the fishing division of BoatUS, the largest organization of boaters and anglers with over 500,000 members. He has also worked as a manager for ESPN Outdoors and Hamlin & Associates.
"We are extremely pleased to add Steve to our growing team and confident that his experience and expertise within the outdoor industry will enable continued growth and enhanced mission delivery throughout the whitetail's range," said QDMA CEO Brian Murphy
An accomplished bass tournament fisherman, Levi has qualified for the B.A.S.S. Georgia State Team multiple times. He is also an enthusiastic deer hunter.
To discuss corporate partnership opportunities with QDMA, e-mail Steve Levi..
About QDMA
Founded in 1988, QDMA is a national nonprofit wildlife conservation organization dedicated to ensuring the future of white-tailed deer, wildlife habitat and our hunting heritage. To learn more about QDMA and why it is the future of deer hunting, call 800-209-3337 or visit QDMA.com. QDMA can also be found on: