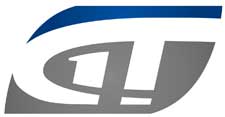 Mandeville, LA -(AmmoLand.com)- Reflecting on the ten years since the Hurricane Katrina gun grab, a lawsuit first, a month of giveaways, and more, this week on Tom Gresham's GUNTALK Radio, the original nationally-syndicated radio talk show about guns and the shooting sports.
Firearms Instructor Gordon Hutchinson is also the author of The Great New Orleans Gun Grab, the story of the days and weeks following the aftermath of Hurricane Katrina, and the people who were left defenseless. He visits GUNTALK this week to discuss what happened then, and why it can still happen now. Find out more at http://gordonhutchinson.com.
Another expert on gun grabs stopping by this Sunday is Attorney Joshua Dale, from Californian firm Michel and Associates. Dale is the lead attorney working a case that involves Wayne Wright, who was "targeted by the LAPD Gun Unit, for being a "gun trafficker" on seemingly trumped up charges, and so they confiscated his expensive curio & relic gun collection. When he was legally cleared to retrieve his collection, the Los Angeles Police Department denied him, by placing illegal conditions on the return of his property." The complaint also alleges RICO violations. Find out more http://gunalizer.com/lapd-sued-for-illegally-destroying-700k-firearm-collection/
Alan Gottlieb, of the Second Amendment Foundation, drops by with big news on a lawsuit first – a lawsuit filed by the Second Amendment Foundation, the NRA, and the National Shooting Sports Foundation together.
According to SAF, "the nation's three leading firearms organizations joined forces today to sue the City of Seattle over adoption of a retail sales tax on guns and ammunition in what they allege is a clear violation of Washington State's 33-year-old state preemption law that does not allow cities, counties or political subdivisions to enact laws relating to firearms not authorized by state law."
Read more from all of the organizations involved at http://www.saf.org/?cat=9.
Springfield Armory's Rob Leatham brings information on this year's DUEL 3 by Springfield Armory, a month-long giveaway with hundreds of prizes, including guns, gear, and even a prize pack from GUNTALK! Sign up to vote at http://duel.springfield-armory.com/. The giveaway runs through September 30th, 2015.
Springfield Armory is also teaming up with Veterans Airlift Command and GunBroker.com to auction off a special pistol to raise money for the VAC, which "provides free air transportation to post 9/11 combat wounded and their families for medical and other compassionate purposes through a national network of volunteer aircraft owners and pilots." AirBoss Walt Fricke visits with Tom this Sunday to talk more about the VAC, and the special auction that runs 9/1/15 through 9/11/15. Find out more at http://www.veteransairlift.org, and at http://www.gunbroker.com.
And, starting Friday, August 28th, listeners can enter to win with Alien Gear Holsters and GUNTALK at http://www.guntalk.com/win. Four Grand Prize winners will receive the holster of their choice from Alien Gear Holsters.
The giveaway will run through Friday, September 25th. Find out more at http://aliengearholsters.com/.
About Tom Gresham's GUNTALK Radio:
In its 21st year of national syndication, Tom Gresham's GUNTALK radio show airs live on Sundays from 2PM-5PM Eastern, and runs on more than 200 stations every week. Listen live on a radio station near you (http://guntalk.com/site39.php) or via live streaming from one of the stations here: http://guntalk.com/site38.php. All GUNTALK shows can also be downloaded as podcasts at http://www.guntalk.libsyn.com, Apple iTunes, and i-Heart radio, or through one of the available Apps: GunDealio for iPhone, GunDealio for Android, Gun Talk App on Stitcher, the Gun Talk iPhone App, and the Gun Talk App for Android on Amazon. GUNTALK can also be heard on YouTube, at http://bit.ly/144G3OU. More information is available at http://www.guntalk.com.
("GUNTALK" is a registered trademark.)