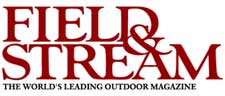 New York, NY -(Ammoland.com)- Secrets of the Deer Guides: Seventy whitetail experts reveal secret tactics, great gear, the truth behind gimmicks and more. Plus, three of the country's best and most outspoken pros share bold opinions and their deadliest early-season ambushes. Page 44
The Best of the Best 2015: Our experts tested more than 150 products to find 42 that meet Field & Stream's exacting standards. Innovation doesn't have to cost a king's ransom, either – from frame packs to jackets to stoves, this year's best gear is available across the price spectrum. Page 58
The Wild Chef: Quail Schnitzel: Just in time for upland season, Matt Jennings, chef at Boston's celebrated Townsman restaurant, shares a killer recipe for quail schnitzel served on a tart apple salad. Fried to crunchy, golden perfection – these gamebirds are a crowd pleaser. Page 16
Battle Lines: Every fall, anglers come from far and wide to take their shots at the hard-fighting king salmon coursing up the riffly flows of the Great Lakes' tributaries. Field & Stream's combat fishing veteran's plan will ensure your victory, and you won't need a medic. Page 76
Pig Report: New research is changing the fight against feral swine. The federal government is spending $20 million on the problem. Hunters can help in eradicating the invasive species, but it's got to be done right. Page 78
The Chase: As if stalking pronghorns weren't challenging enough – try controlling your nerves once you get a big buck in the crosshairs. Senior Deputy Editor Colin Kearns recounts a D.I.Y. pronghorn hunt where he and a buddy made several long stalks for two close shots. Page 84.
Also in this issue:
Trick Out your Treestand: Sit pretty all fall with these eight easy upgrades – your favorite ladder stand will become a silent Barca-lounger in the sky. Page 30.
Giant Fall Crappies: A Midwest pro shares his one-two combination for nailing trophy fall crappies. Page 36.
Unlock Hunting Access with Your Smartphone: With just a cell signal, you can figure out who owns a private field, the property boundaries, and who the landowner's friends are in about 10 minutes. Page 34.
Subscribe to Field & Stream Magazine through Amazon : http://tiny.cc/y6rkxx.