Fairfax, VA -(AmmoLand.com)- On Friday; August 21st 215, Fox News reported on the increasing number of Detroit residents exercising their Right-to-Carry, in part because of Police Chief James Craig's call to arms.
Gun owners might recall NRA's previous coverage of Chief Craig's support for Detroiters exercising their Second Amendment rights as an effective means of self-defense in a city that has fallen on hard times.
The latest article details something local gun rights blogger, and NRA-certified firearms instructor, Rick Ector has called the "Chief Craig effect." Ector explains that the law enforcement official's "support and endorsement has been helpful" in getting residents to exercise their gun rights. Further, Ector contends, "Home invasions have gone down… A huge reason was that there was a huge spate of homeowners using their guns against intruders. More people have guns and it's making burglars cautious."

For his part, Craig is quoted in the piece as stating, "When you look at the city of Detroit, we're kind of leading the way in terms of urban areas with law-abiding citizens carrying guns."
Craig is right, and his approach to firearm ownership and carry should set an example for other large cities, that are often reluctant to embrace lawful firearm ownership as a means of confronting crime.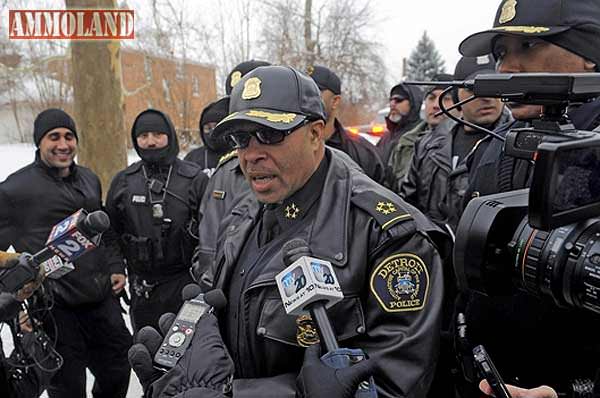 We encourage our NRA supporters to read the entire Fox News story at,http://www.foxnews.com/us/2015/08/21.
About the NRA-ILA:
Established in 1975, the Institute for Legislative Action (ILA) is the "lobbying" arm of the National Rifle Association of America. ILA is responsible for preserving the right of all law-abiding individuals in the legislative, political, and legal arenas, to purchase, possess and use firearms for legitimate purposes as guaranteed by the Second Amendment to the U.S. Constitution.
For more information, please visit: www.nra.org. Be sure to follow the NRA on Facebook at NRA on Facebook and Twitter @NRA.