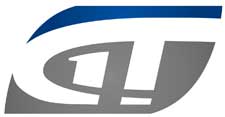 Mandeville, LA -(AmmoLand.com)- It's easy silencer shopping, another ban in California, and more, this week on Tom Gresham's GUNTALK Radio, the original nationally-syndicated radio talk show about guns and the shooting sports.
Silencer Shop promises shoppers "The easiest way to purchase silencers – ever!" Guiding the customer through each step of the process on-line, Silencer Shop has all of the information one needs to purchase these popular Class III items. Silencer Shop's Jeremy Mallette drops by this Sunday to go over how easy it can be. Find out more at http://www.silencershop.com.
Also on this week, CalGuns Foundation's Gene Hoffman, with updates on the latest from Los Angeles (http://losangeles.cbslocal.com/2015/07/28/la-city-council-expected-to-vote-on-tougher-gun-laws/) and more 2nd Amendment battles on the horizon. Find out how you can help at https://www.calgunsfoundation.org/.
It's also the last week to enter to win with Ruger! Sign up for a chance to win the Ruger Precision Rifle, a "highly configurable, in-line recoil path, bolt-action rifle, available in .308 Win., 6.5 Creedmoor and .243 Win." Find out more at http://ruger.com/micros/rpr/?r=y, and enter at http://www.guntalk.com/win through August 28th, 2015.
About GUNTALK
In its 21st year of national syndication, Tom Gresham's GUNTALK radio show airs live on Sundays from 2PM-5PM Eastern, and runs on more than 200 stations every week. Listen live on a radio station near you (http://guntalk.com/site39.php) or via live streaming from one of the stations here: http://guntalk.com/site38.php. All GUNTALK shows can also be downloaded as podcasts at http://www.guntalk.libsyn.com, Apple iTunes, and i-Heart radio, or through one of the available Apps: GunDealio for iPhone, GunDealio for Android, Gun Talk App on Stitcher, the Gun Talk iPhone App, and the Gun Talk App for Android on Amazon. GUNTALK can also be heard on YouTube, at http://bit.ly/144G3OU. More information is available at http://www.guntalk.com.
 ("GUNTALK" is a registered trademark.)