The Saginaw Field & Stream Club is set to Host the R100 on August 15th and 16th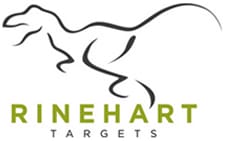 Janesville, WI -(AmmoLand.com)- Rinehart Targets and the Rinehart R100 have set a course for Saginaw, Michigan and the Saginaw Field & Stream Club.
Join us on August 15th and 16th for what is sure to be yet another action packed weekend of 3D archery.
"With just two events left in the 2015 R100 season we urge you to come out and experience what 3D archery is all about," stated James McGovern, President of Rinehart Targets. "The people of Saginaw Field & Stream do an excellent job helping us put on an event you won't want to miss."
The Rinehart R100 offers archers the opportunity to shoot 100 of the best 3D archery targets available. This unique event is ideal for getting youth and novice shooters involved in the great sport of archery. Each day concludes with the giveaway of several excellent prizes from a number of the industry's top manufactures.
Pre-registration for the Saginaw, Michigan event at the Saginaw Field & Stream Club is available through Wednesday, August 12th at 8:00pm EST. You may also register in person on the Saturday or Sunday of the event. Hope to see you all there!
Register at: http://www.r100.org/.
About the Rinehart R100
Since 2003 the Rinehart R100 has been providing archery lovers with an event designed for participants of all levels and ages. Like Rinehart Targets Co., the event is focused on family fun and introducing new shooters to the great sport of archery. The combination of fantastic venues and an opportunity to spend a day finding the ten ring of "The Best Archery Targets in the World" makes this event a must for all outdoor enthusiasts, young and old.
For more information, visit: www.rinehart3d.com.