A new round of funding will go towards the Sage Grouse Initiative's improvements to sagebrush habitat and sustainable ranching practices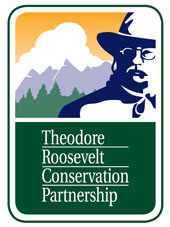 Washington, DC -(AmmoLand.com)- Today, the U.S. Department of Agriculture's Natural Resources Conservation Service (NRCS) announced they will invest another $211 million in support of greater sage-grouse conservation on private lands through the Sage Grouse Initiative (SGI) over the next 3 years.
Across the bird's range, private lands encompass slightly more than 30 percent of remaining sage-grouse habitat, so sportsmen's groups are praising this commitment of resources to a new phase of conservation efforts on farms and ranches.
"Private landowners are the cornerstone for wildlife habitat conservation efforts in our country," stated Howard Vincent, president and CEO of Pheasants Forever and Quail Forever. "The newly announced NRCS investments for working lands in the West will continue to support the livelihoods of ranchers and producers, while providing extraordinary benefits for sage grouse and other wildlife. SGI continues to thrive as a model for wildlife conservation, and we are thrilled to support NRCS and its partners as we move forward in restoring this iconic upland bird."
It's true that the percentage of private lands encompassing sage-grouse habitat varies greatly by state—from a mere 15 percent in Nevada to nearly 70 percent in Montana—but experts agree that these private lands are vital for the bird. Studies indicate that 85 percent of sage-grouse leks are found within 6 miles of riparian habitat, most of which is located on private lands.
"Conservationists and landowners across the West are starting to see real results on the ground for sage-grouse conservation and sustainable ranching because of what the SGI has already accomplished," said Whit Fosburgh, president and CEO of the Theodore Roosevelt Conservation Partnership. "We're happy to see this commitment from the NRCS continue, and Congress should ensure long-term funding of this important initiative and others that protect the healthy sagebrush ecosystem we know is so critical to wildlife, sportsmen's access, and the outdoor economy."
Since its inception in 2010, the NRCS reports that the SGI has invested nearly half a billion dollars into sage-grouse conservation efforts on private lands encompassing 1,129 ranches in 11 Western states. The SGI has also conserved in perpetuity 360,000 acres of intact habitat faced with the highest threat of conversion. Many of the enrolled ranchers report increased grass cover and weight gain amongst their livestock through the implementation of SGI-sponsored practices.
"The new-age adage of 'what's good for the bird is good for the herd' goes for mule deer and other big game animals, as well as livestock," says Miles Moretti, president and CEO of the Mule Deer Foundation. "Good management and conservation practices on private land can benefit all wildlife that depend on sagebrush ecosystems."
The funding for and long-term commitment of private landowners represents just one segment of the collaborative efforts needed to avoid listing sage grouse under the Endangered Species Act. A court-mandated decision on a listing is due by September 30.
"The NRCS and landowners deserve a lot of credit, and this great news is an important step toward reversing the declining trends in habitat and populations we've seen for decades," says Steve Williams, president of the Wildlife Management Institute and former director of the U.S. Fish and Wildlife Service. "But we must also have commitments and buy-in for strong federal and state conservation plans for sage grouse. Those three legs of the stool are absolutely necessary in order to avoid listing the species as endangered. It's an 'all-of the-above' approach that will get us to a successful outcome in September and for years to come."
About Theodore Roosevelt Conservation Partnership:
Inspired by the legacy of Theodore Roosevelt, the TRCP is a coalition of organizations and grassroots partners working together to preserve the traditions of hunting and fishing.
For more information on the TRCP, please visit our website at www.TRCP.org.