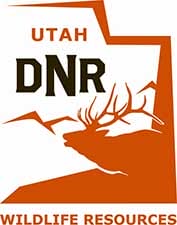 Utah -(Ammoland.com)- Celebrating its 10th anniversary this year, registration for the 2016 Western Hunting and Conservation Expo (WHCE) is now open giving attendees an early shot to lock in their attendance at this can't-miss hunting and outdoor show.

Returning title sponsors Ammo & More and ACI are teaming once again this year with the Mule Deer Foundation and Sportsmen for Fish and Wildlife to bring together an event that will appeal to all who hunt in the West. This year's WHCE will be held February 11-14, 2016 at the Salt Palace Convention Center in Salt Lake City, Utah and is shaping up to be the biggest Expo ever.

"In our 10 years we've expanded and grown the Western Hunting and Conservation Expo significantly. We have twice the vendors, four times the numbers of attendees and more than 10 times the exhibit hall space – all of which leads to an incredible experience for everyone who comes," said Mule Deer Foundation CEO, Miles Moretti. "If you hunt in the West – or anywhere in the world, for that matter – you can't afford to miss the WHCE so go ahead and get your registration sent in today!"

The 2015 Western Hunting & Conservation Expo saw more than 40,000 attendees walk through the doors, but perhaps more importantly more than $4 million was raised for wildlife conservation. The lineup of speakers, musical talent and seminars is still being developed but will certainly add plenty of things for everyone to see and do. Throughout the Expo, there will be opportunities to apply for more than 200 Utah big game tags and great hunts will be available during the auctions. Families who bring their kids with them will get to enjoy the Youth Wildlife Conservation Experience that provides great opportunities for families to learn about the outdoors and shooting sports in a controlled environment and offers many hands-on experiences for everybody. In addition, attendees will get a chance to buy some of the best new hunting and outdoor gear on the market.

The WHCE has generated over $20 million dollars in economic impact to the State of Utah and over $50 million dollars for wildlife conservation in the West since the inaugural Expo was held in 2007. It has become the "must attend" event in the western United States for exhibitors and vendors, as well as sportsmen. The WHCE continues to set records for State Auction tags and 2016 is lining up to be the biggest and best yet.

"It's hard to believe that 10 years have passed since the first WHCE and I'm not sure any of us could have anticipated the growth and enthusiasm for this great event – there is truly something for everyone," commented Jon Larson, President of Sportsmen for Fish & Wildlife. "We appreciate the continued support of Ammo & More and ACI and know they recognize that they are taking part in something really special."

The schedule of events, online registration, and the details of auctions, tags, seminars are available on the WHCE website at www.huntexpo.com.